The Executive Team 2019-2020
The Union of Students in Ireland is led by 11 members of the Executive Team, we work on the behalf of and represent nationally 374,000 students across the island of Ireland. 
President | Lorna Fitzpatrick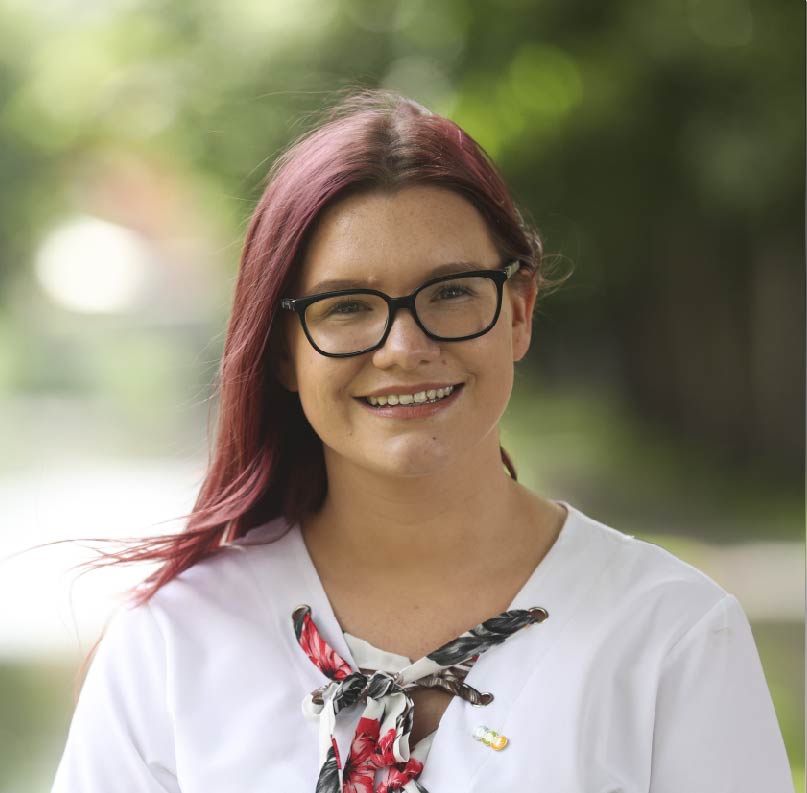 Name
Lorna Fitzpatrick
Twitter
@TheUSI
E-mail
president@usi.ie
Mobile
087 276 3941
Lorna Fitzpatrick (she/her) is the 2019 – 2020 President of USI. Lorna graduated from Business & Human Resource Management in Institute of Technology Carlow. While studying in IT Carlow, Lorna got involved in the Students' Union as a Class Rep, Part-Time Officer, Deputy President for Education and Welfare and spent two years as President of IT Carlow Students' Union. Lorna left IT Carlow Students' Union in June 2018 to take up the role of Vice President for the Southern Region with USI.
Deputy President / Vice President for Campaigns | Michelle Byrne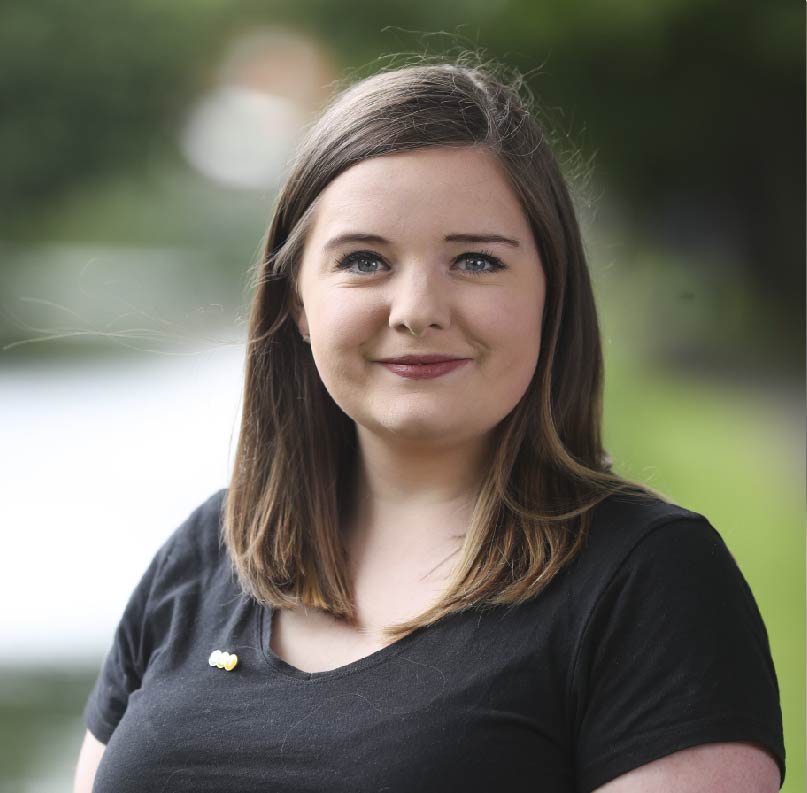 Name
Michelle Byrne
Twitter
@Michelle_Byrne_
E-mail
campaigns@usi.ie
Mobile
086 130 3100
Michelle (she/her) hails from Waterford (via Wicklow) and graduated with a degree in Design (Visual Communications). Entering into her second term as Vice President for Campaigns, she previously served as Vice President for the Southern Region, as President of WIT Students' Union and as Education Officer. Michelle has also been nominated as the Deputy President of USI this year.
Vice President for Welfare | Róisín O'Donovan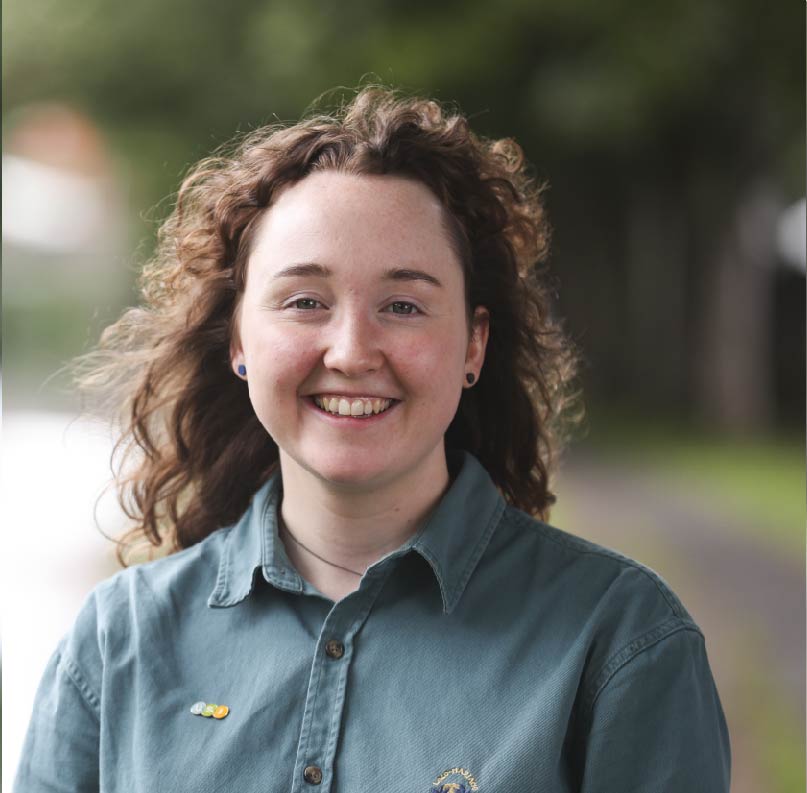 Name
Róisín O'Donovan
Twitter
@USI_Welfare
E-mail
welfare@usi.ie
Mobile
087 280 9703
Róisín is your Vice President for Welfare this year! Her main role will be to implement welfare policies and roll out welfare campaigns throughout the year. She is great, be kind to her. 

She's 24 years old (but she looks 12) and she's from Dublin, please don't judge her for that. She was the VP for Welfare the past two years in DIT Students' Union and she's also the Co-Founder of the first ever DIT Mental Health Society. Fair play to her – that is some achievement, am I right? So she obviously has a real passion for Welfare, doing her third year now!
Vice President for Academic Affairs | Kevin McStravock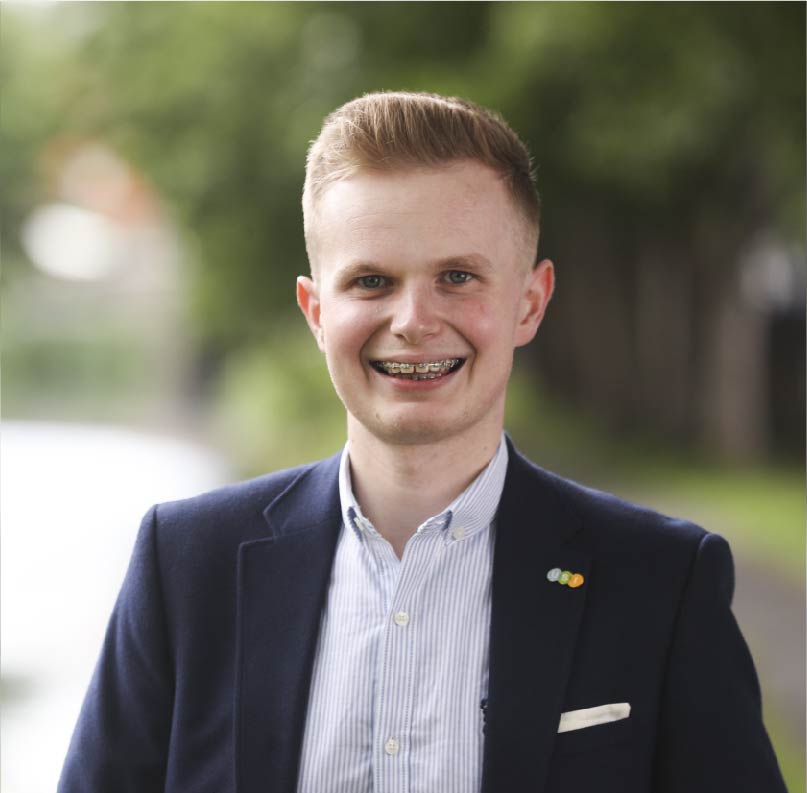 Name
Kevin McStravock
Twitter
@USI_Education
E-mail
academicaffairs@usi.ie
Mobile
086 816 5498
Kevin McStravock (he/him) is a graduate of Ulster University and this year's Vice President for Academic Affairs. Before joining USI, Kevin served three terms at Ulster University Students' Union (UUSU), firstly as the Vice President for Academic & Student Affairs on the Coleraine campus, and latterly as the President for two successive terms. During his time at UUSU, Kevin led on the development of a Staff-Student Partnership Agreement, including a restructure of UU's academic representation system and led the Union through the implementation of a new Strategic Plan.
Vice President for Equality and Citizenship | Megan Reilly

Name
Megan Reilly
Twitter
@USIequality
E-mail
equality@usi.ie
Mobile
086 414 9758
Megan (she/her) is the current Vice President for Equality and Citizenship for USI. She's proudly from Drogheda (the Meath part, not the Louth part) but spent the last six years in Galway studying and working, doing one term as Welfare Officer with NUIGSU and one term as President before moving to the big smoke to work for USI. She was also previously a Part Time officer (Equality of course) and a class rep, so hopefully has some knowledge to impart! 

The Equality brief is a big one and Megan is looking forward to working with you all in terms of sustainability, voter reg, as well as different campaigns and events around minority groups. Equality is at the heart of what USI do and should be embedded in all roles, as you'll hear her harping on about during the year.
Vice President for the BMW Region | Marie Lyons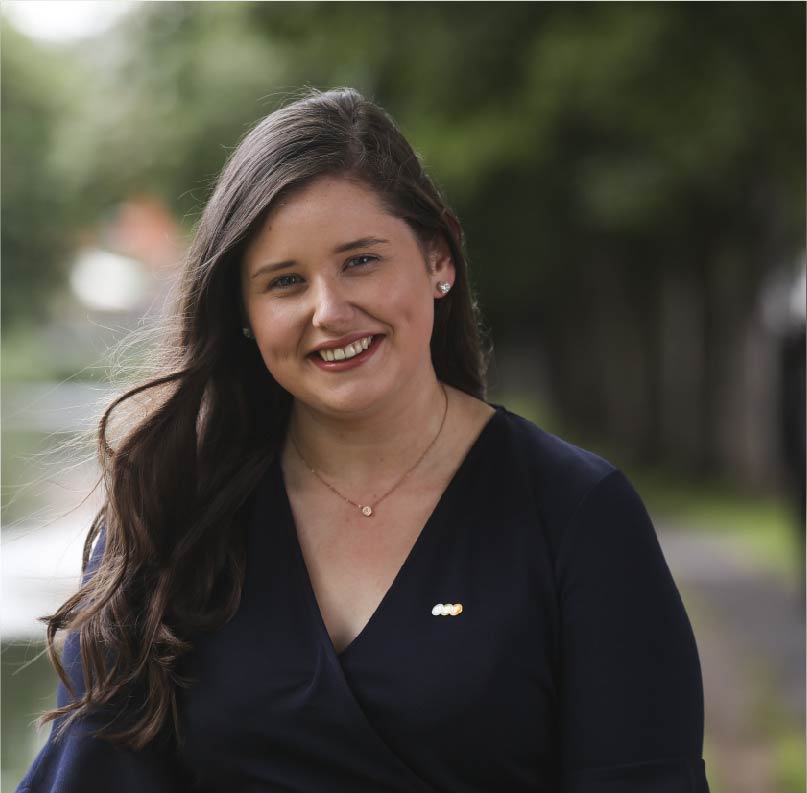 Name
Marie Lyons
Twitter
@USI_BMW
E-mail
bmw@usi.ie
Mobile
087 926 8802
Marie is a long way from Tipperary but has spent the last five years in St. Angela's College, Sligo. Marie graduated with a B.Ed. in Home Economics and Economics (She may be known to have a teacher coat or two in her wardrobe). Marie was the President of St. Angela's College, Sligo Students' Union for the past year and prior to that was the Vice President for Welfare and Equality and was a Class Representative before that. As President of a single sabbatical union she has a passion for all things Students' Union including education, welfare and equality issues.  

Marie will be representing the Students' Union's in Maynooth University, Dundalk IT, Letterkenny IT, St. Angela's College, Sligo, IT Sligo, NUI Galway, Galway-Mayo IT and your fantastic hosts Athlone IT and looks forward to working with and supporting the fantastic officers in these unions. 
Vice President for the Southern Region | Darren Malone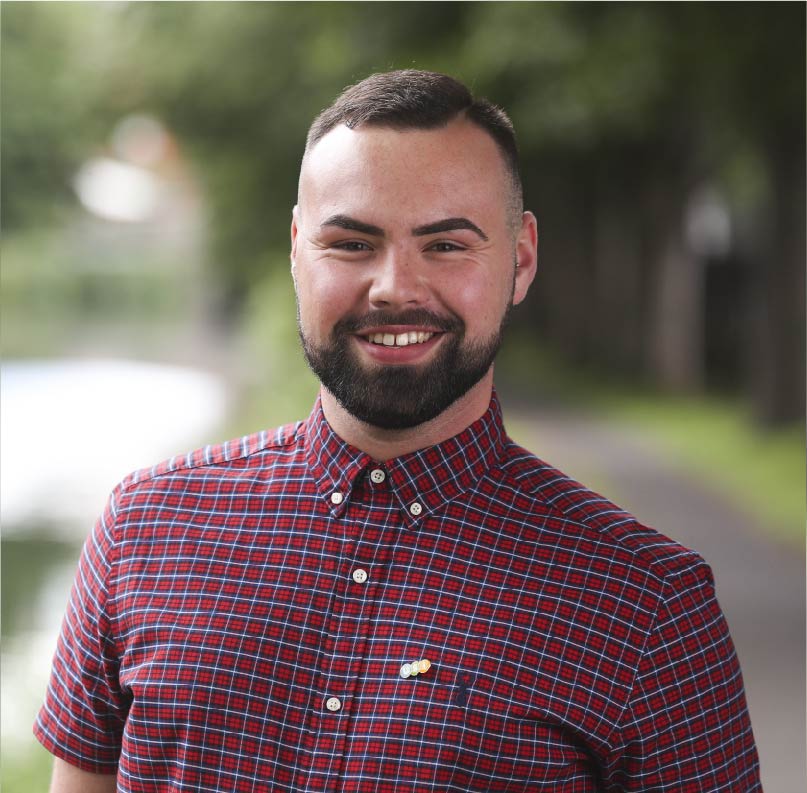 Name
Darren Malone
Twitter
@USI_South
E-mail
south@usi.ie
Mobile
086 028 4970
Darren is a born and bred Carlow lad, but now considers himself as a Waterford boi at heart. He is a graduate of Social Care Practice from Waterford Institute of Technology and has a real passion for working in the areas of sexual and mental health. He is a bit of student movement hack as he has been involved for quite some time now.

Darren previously served as class representative and a two term part time officer in WIT Students' Union before he took up the role as Vice President for Welfare in 2018/2019. During his time as Welfare Officer, Darren would have done a lot of work on accommodation in Waterford City and drug and alcohol harm reduction. Darren is keen to ensure that engagement between USI and its members will be paramount in the upcoming year and is looking forward to travelling across the region and rolling out campaigns with you all.
Vice President for the Dublin Region | Craig McHugh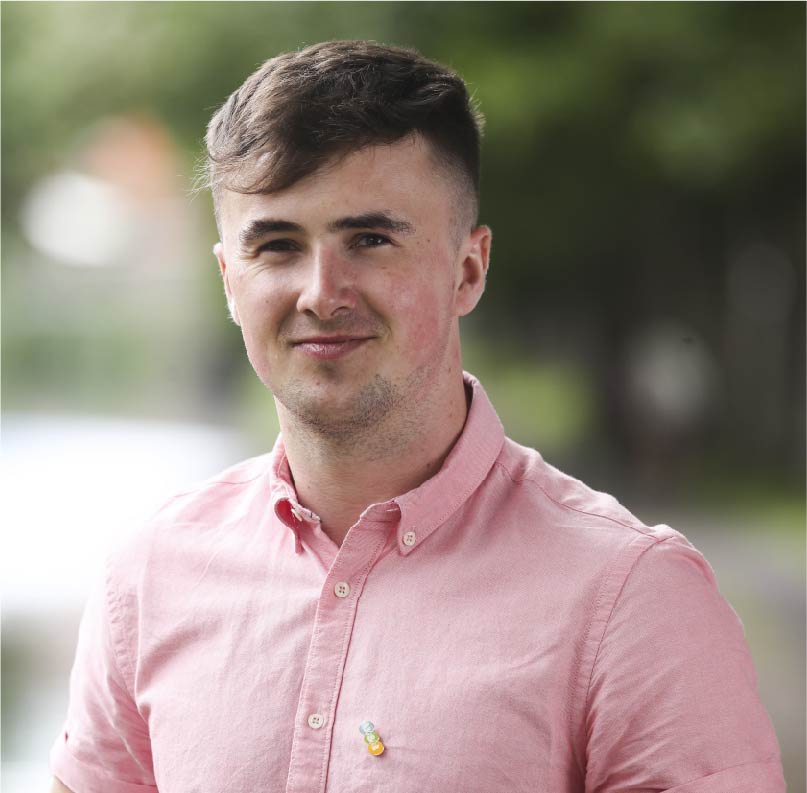 Name
Craig McHugh
Twitter
@USI_Dublin
E-mail
dublin@usi.ie
Mobile
086 028 4961
Craig is a sorta former-defferred-sorta when is he going back student from DCU where he still has one year left in his Economics, Politics & Law degree. Craig served as president of ISSU in 2014/15, Vice President for Education and Placement last year and as a PTO in DCUSU in 2017/18 where he worked on big issues like support/pay for student nurses & teachers, as well as higher education funding and student accommodation. McHugh played a leading role in the fight for rent caps for PBSA in Dublin and is very passionate about tackling the housing crisis gripping the country.
Leas-Uachtarán don Gaeilge | Clíodhna Ní Dhufaigh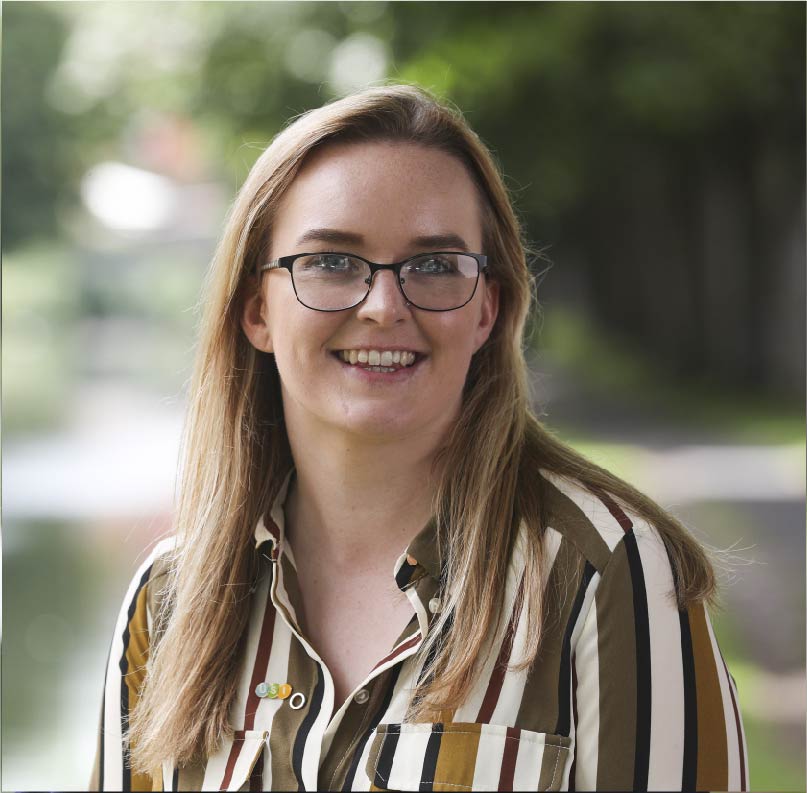 Name
Clíodhna Ní Dhufaigh
Twitter
@USI_Gaeilge
E-mail
gaeilge@usi.ie
Mobile
086 208 1946

Tá Clíodhna mar chuid d'fhoireann LÚ in AMLÉ i mbliana ach ná déan breithiúnas uirthi mar gheall ar sin. Tá céim bainte amach aici i Léinn an Meán ags

Clíodhna is one of the many Louth representatives on the USI Exec Team this year, but please don't hold that against her hai. 

She did her degree in Media Studies and Irish in Maynooth University and if you hadn't already heard from her incessant complaining she's also currently doing a Masters in Irish. As Leas-Uachtarán don Ghaeilge, Clíodhna is very passionate about language rights, táillí Gaeltachta and speaking Irish on holidays so the locals don't understand you. She has had several roles in Maynooth's Irish society Cuallacht Cholmcille such as PRO, Vice-President, Third Year rep and Postgrad rep and it took several large men to remove her from Seomra na Gaeilge at the end of last year. She was also elected Oifigeach na Gaeilge in MSU in 15/16 which is probably when most other officers were getting their first shift in the Gaeltacht.
Vice President for Postgraduate Affairs | Sara Dowling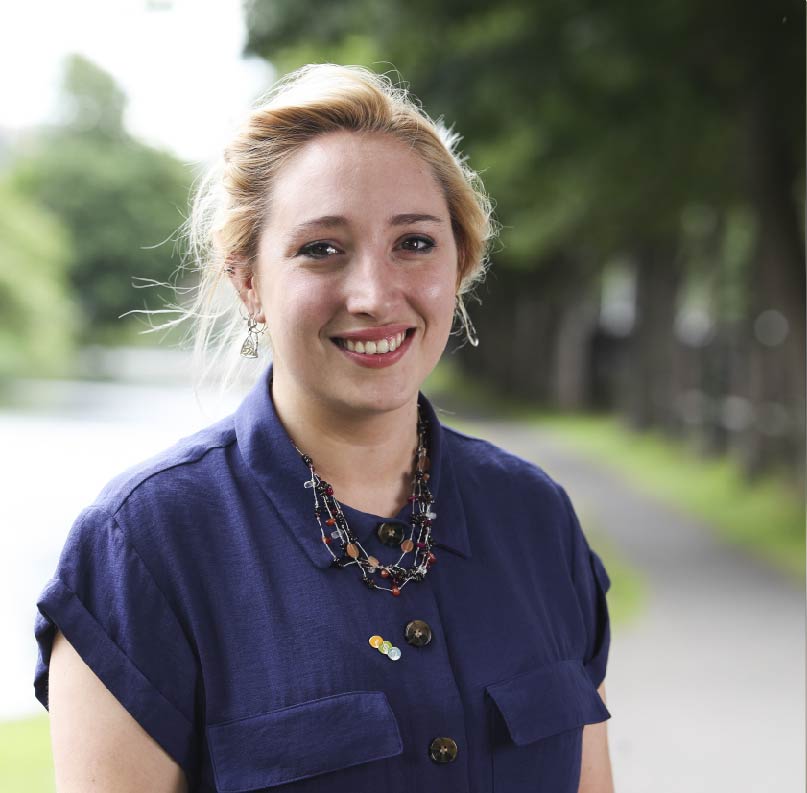 Name
Sara Dowling
Twitter
@USI_Postgrad
E-mail
postgrad@usi.ie
Mobile
086 130 3102
Sara is an artist and independent curator based in Limerick, working within a part-time capacity as VP for Postgraduate Affairs with USI. With a background in Fine Art Sculpture & Performance, she is soon to complete a practise-based research MA with EVA International, Ireland's Biennial of Visual Art & Limerick School of Art & Design. She currently holds the role of Curatorial Scholar while working professionally within EVA International, as well as an Emerging Curator for Magic Carpets, the Creative Europe project led by Kaunas Biennial, Lithuania. She is a former LSAD Student Union President (2015-2015), part-time LSAD Student Union PostGrad officer (2018-2019), graduate artist-in-residence with Mudhouse Residencies Crete, and a former International Selector for Athena Standards Residencies, Athens. She has also been a member of the Douglas Hyde Student Forum (2018-2019), Trinity College Dublin, and is the Co-Founder/Co-Curator of PeakShow Exhibitions – an independent exhibition platform project for emerging creative graduates in Limerick. 

Moreover, she is an avid coffee drinker and Friends-quote enthusiast.
NUS-USI President | Robert Murtagh

Name
 Robert Murtagh
Twitter
@NUS_USI
E-mail
robert.murtagh@nistudents.org
Mobile
+447741165580
Robert Murtagh has been active in the student movement for 4 years. His first involvement was with the 'Fossil Free QUB' movement which campaigned to get QUB to divest from fossil fuels. This has lead to responsibilities of sitting on QUBSU student council, and serving as SU Representative to the University Senate and Speaker of Council. After one year's service as the Vice President for Student Activities at QUBSU Robert has recently been elected to the position of NUS-USI President for 2019/2020, representing over 200,000 students in Northern Ireland with additional responsibilities of sitting on both NUS and USI's executives teams.