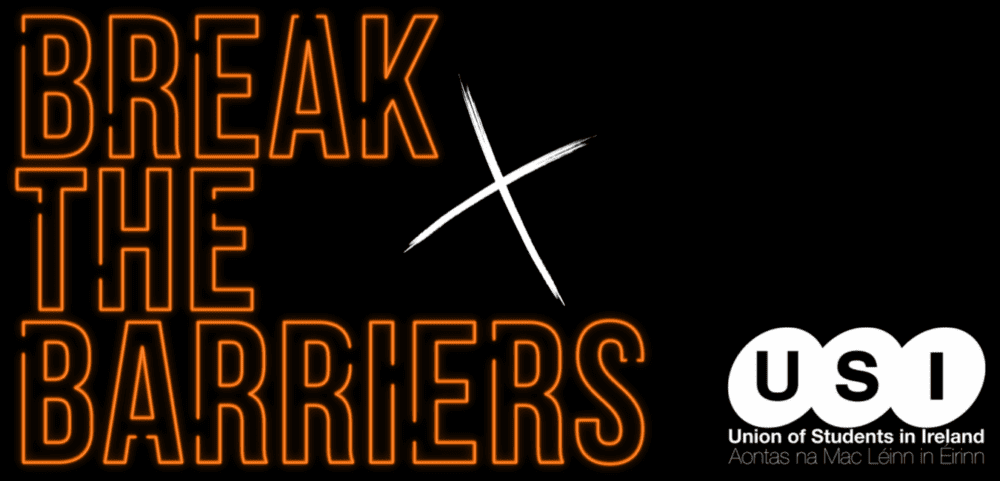 WE NEED TO BREAK THE BARRIERS TO ACCESSING EDUCATION
JOIN THE PROTEST ON OCTOBER 3RD
Countdown to #BreakTheBarriers
'Break The Barriers' is a year-long campaign that the Union of Students in Ireland have created for our members, launched in September, 2019. Education in Ireland has become inaccessible for many – between the high costs of fees at €3000 per year for domestic students [and much higher for international students], insufficient support grants and some of the most expensive accommodation in the EU27. 
The campaign is currently in a phase of lobbying targeted at the Government ahead of Budget 2020, students on campuses around Ireland are mobilising to protest on the streets on October 3rd to highlight the harsh realities students are facing in Ireland, which will be followed by more action the month after. 
WE CANNOT DO IT WITHOUT YOU.
Join us on October 3rd at 12pm at the Garden of Remembrance as we march to Leinster House.
Click here: