The Union of Students in Ireland is encouraging and supporting students to contact their local representatives and members of the Oireachtas Justice Committee ahead of a committee discussion on the Labour Party 'Harassment, Harmful Communications and other Related Offences Bill'.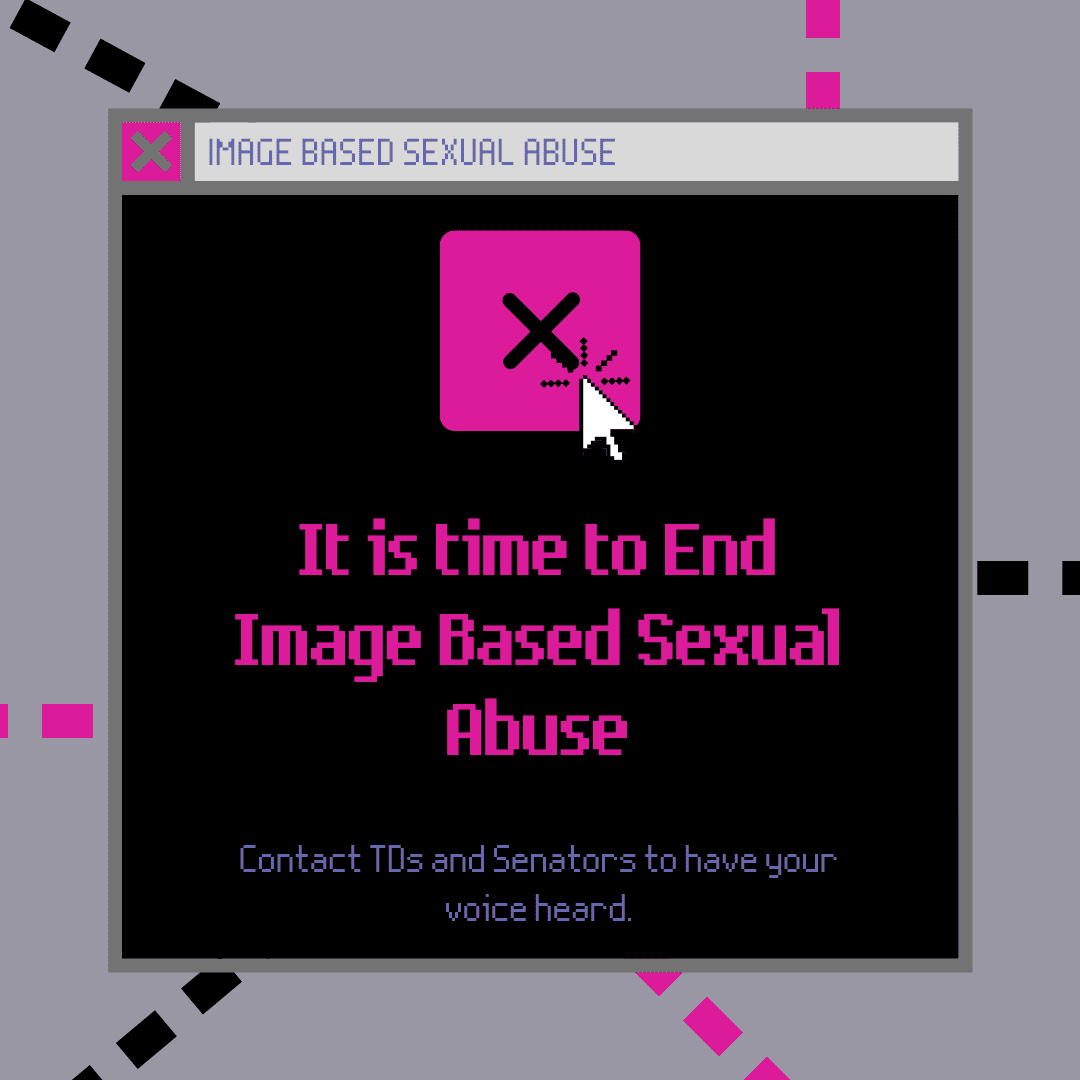 USI has joined calls for legislative protections to ensure image based sexual abuse is recognised as a crime is Ireland.  
A person should never have their images shared without their consent. People, particularly women have been victims of these attacks for years, most recently with the images shared on the Discord server. 
USI fully supports Women's Aid's 16 Days of Action Campaign and USI Vice President for Welfare, Clare Austick participated in the launch of a new Women's Aid report on intimate relationship abuse, including online abuse, of young people (18-25) in Ireland.
One of the key recommendations from this research includes: "'The Harassment, Harmful Communications and Related Offences Bill 2017' should be urgently progressed and enacted to provide for criminalisation of image-based sexual abuse and other forms of online harassment.
"The Online Safety Commissioner should be established, as proposed in the 'Online Safety and Media Regulation Bill 2020'. This Bill should also provide for fast and cost-free civil legal remedies (take down orders) to have distressing and abusive images removed from online platforms quickly."
You can find the full report here.
It is important to note that in February 2016, Northern Ireland made the sharing of sexually explicit images without consent a crime via sections 50-53 of the Justice Act, Northern Ireland 2016. Students who live or study on both sides of the boarder should have the same protections under law. 
What can I do? 
Email members of the Oireachtas Committee on Justice before the debate on the 1st of December. We would encourage you to tell them why you wish to see this Bill progressed. You can refer speak about why you think it is important. Here are some other points that you can include:  
Introduce yourself, tell them your name and if you happen to live in their Constituency be sure to include that too. 

 

It is wrong that image based sexual abuse is not currently a crime in Ireland. 

 

There should be security in place through legislation that 

offers

 protections to those who have their images shared without their consent. 

 

Nobody should be allowed to share private photos of an individual without their consent. 

 

At the moment, the victim would need to prove that the 

perpetrator

 intended to cause harm by sharing images without their consent. USI believes that the act of sharing an image without consent in itself causes harm and 

the 

burden of proof should not be placed upon the victim.

 

 

The language in the bill currently references 'intimate images' however, this could be open for debate and so it is important that this language is strengthened

 or a clear and expansive definition of intimate is provided which 

reflect

s

 the seriousness of sharing i

mages without consent. 

 
How do I contact them?  
You can find the full membership of the Oireachtas Justice Committee below. The easiest way to contact a member of the committee is by emailing them but you could also call their constituency office.  
You can also contact your local representatives who are not members of the Committee to ensure they will support legislation to ensure image based sexual abuse is recognised as a crime. Once this goes through the Committee, it will go to the Dáil and the Seanad so we will need to contact all TDs and Senators then too. You can find their names and contact details here. 
Oireachtas Justice Committee Membership  
Chair  
James Lawless  – Fianna Fáil 
Deputies 
Jennifer Carroll MacNeill Fine Gael 
Patrick Costello Green Party 
Michael Creed Fine Gael 
Pa Daly Sinn Féin 
Brendan Howlin Labour Party (author of the bill) 
Martin Kenny Sinn Féin 
James O'Connor Fianna Fáil 
Thomas Pringle Independent 
Senators 
Robbie Gallagher Fianna Fáil 
Vincent P. Martin Green Party 
Michael McDowell Independent 
Lynn Ruane Independent 
Barry Ward Fine Gael
If you have been affected by this issue, there are supports available:
Women's Aid 24-hour free helpline – 1800 341 900
The Victims Alliance victimsalliance.ie
Text 'Hello' to 50808 for free counselling text line service
Sex Work Alliance Ireland sexworkersalliance.org
Dublin Rape Crisis Centre 1800 778 888
Contact your local campus Counselling Service
Rape Network NI 0800 0246 991
Childline 

NI – 0800 1111