USI also welcomes publication of National Student Mental Health and Suicide Prevention Framework 
To mark World Mental Health Day 2020 (October 10), the Union of Students in Ireland and Students' Unions across the island are running a day of online action aiming to shed light on student mental health and highlight how looking after your mental health is intrinsic to overall well-being.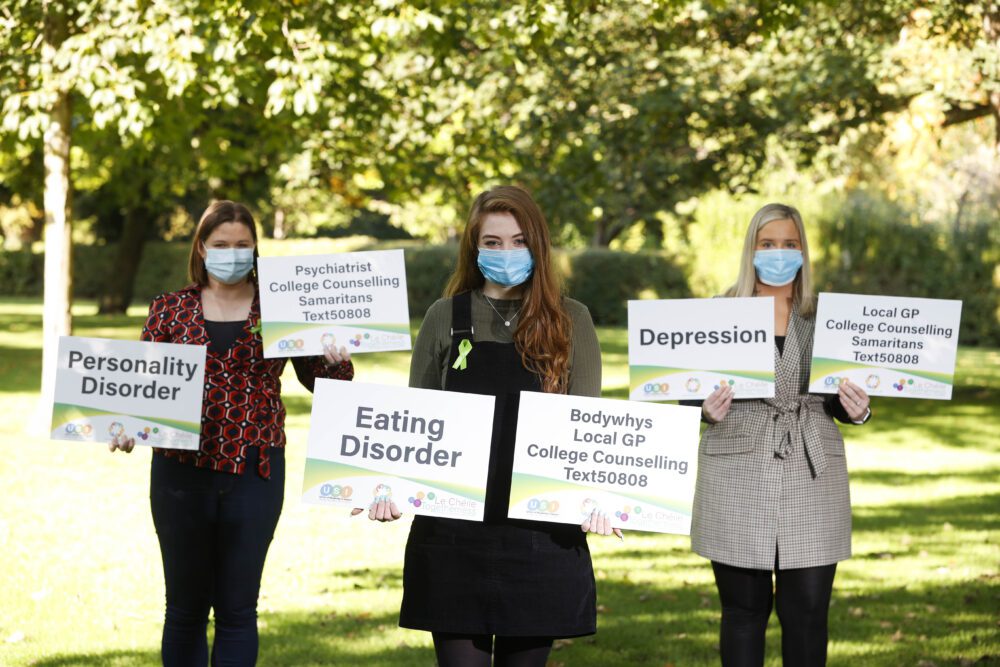 USI is also welcoming the publication on the day of the National Student Mental Health and Suicide Prevention Framework, which the union and its members were proud to be involved in producing.
The focus of USI actions on World Mental Health Day is support and connecting with one another – from raising awareness of services that are available to students and the wider population, to checking-in with family, friends and the wider college community, to reaching out and asking for professional help when needed.
USI sat on the working group and played a key role in developing the National Student Mental Health and Suicide Prevention Framework, which is set to have a transformative impact on how everyone in higher education views and supports student mental health.
USI President, Lorna Fitzpatrick said: "We very much welcome the publication of this strategy today. It is the product of a number of key organisations working together to achieve a holistic, whole-campus approach. We believe supporting student mental health is something that each of us in a campus community is responsible for, it is not just a task for counselling or health services. For this strategy to be effective, it needs to have a partnered approach whereby staff and students work together. This is clear in the recommendation for an implementation group to be established at each HEI to include students/student representatives. The USI National Report on Student Mental Health has played a central role in the development of this strategy and I want to again thank every student who shared their stories to help us get to this point."
USI has also marked World Mental Health Day by writing to Minister for Further and Higher Education, Research, Innovation and Science, Simon Harris; Minister for Health, Stephen Donnelly; and Minister of State for Mental Health, Mary Butler to reiterate the need for sustainable, annual core funding to be provided to expand and secure, accessible and fully-funded student mental health services.
USI Vice President for Welfare, Clare Austick said: "The announcement of €5 million funding to support student mental health and wellbeing was welcomed by USI in August. It was much-needed funding that was required urgently before the pandemic and is needed more than ever now. It will support the student counselling services to tackle waiting lists and will go a long way towards supporting valuable student support work. In the letter to Minister Harris, we again welcome that funding but also outline the need for annual, sustainable funding to be committed to this important area."
As part of the World Mental Health Day 2020 activity, USI and Students' Unions across Ireland will publicise socially distanced candlelit photo-shoots held outside their colleges highlighting the mental illnesses students reported having in USI's Student Mental Health report published in late 2019, and how they can be supported.
Considering one in four people struggle with their mental health, the aim is to illustrate the scale and different types of mental illnesses and destigmatise the negative associations attached to them. Another aim is to emphasise to students the importance of looking after your mental health on an on-going basis.