Why Research Matters is a postgraduate video competition run by the Union of Students in Ireland and sponsored by the Irish Research Council. The goal is to put the creative minds of the island's postgraduate research community to work to produce a short video presentation about your research, and why it matters.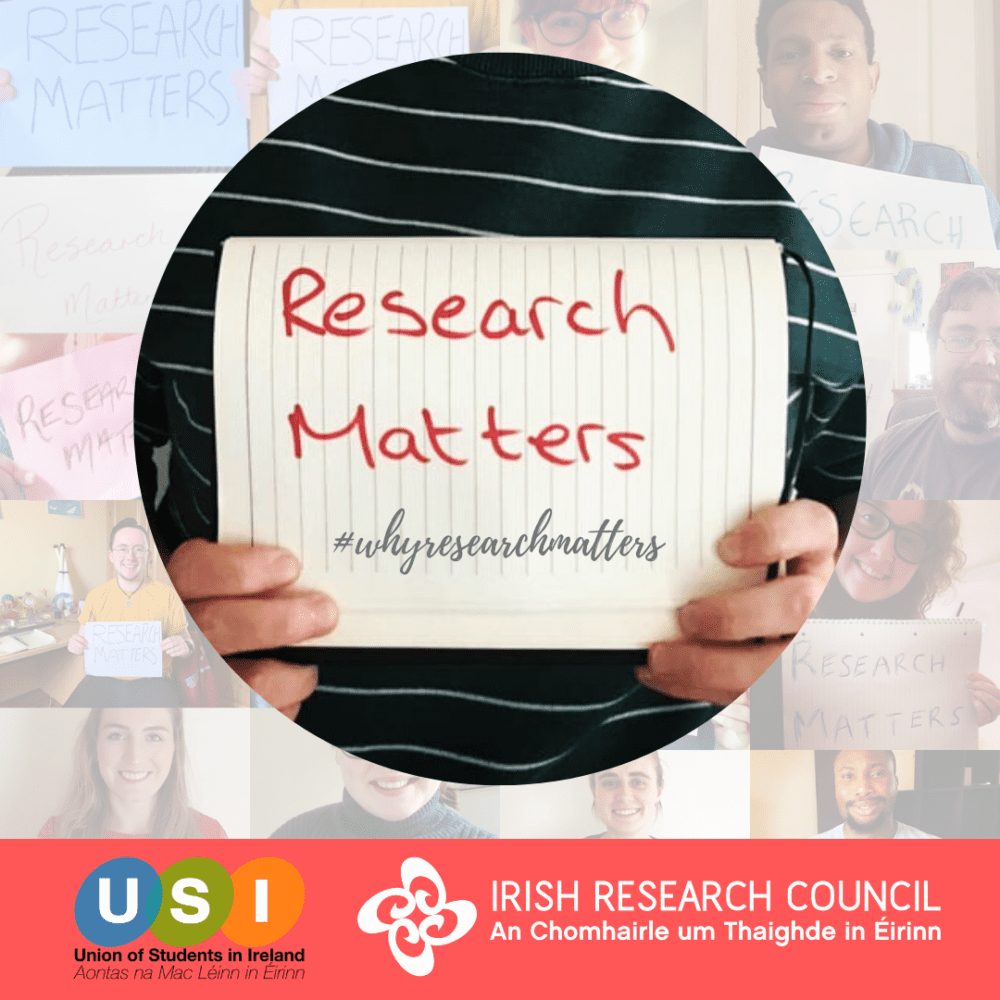 While we all remain at home it can be difficult to maintain the same level of continuity with our work, so why not remind yourselves and the country about the value of what you do and how it may someday advance knowledge and change lives?
This call opens on June 1, 2020 and will remain open for two-and-a-half weeks. The submitted videos will be assessed and shortlisted by the IRC and USI, with the winner being chosen from the shortlist by an external judging panel including RTÉ Brainstorm curator, Jim Carroll.
The competition aims to showcase the varied and high-quality work being undertaken by researchers across the island. There will be a monetary prize for the winner, full details of which will be announced when the call opens on June 1.
Eligibility
The call is open to any postgrad registered to a higher education institute on the island of Ireland, regardless of funding or area of research.
How to Apply
Videos and application forms can be submitted by email to communications@research.ie. You are asked to fill in a short application form found on the top right hand of this page on www.research.ie and to check a box to confirm that you have familiarised yourself with the IRC Data Protection Notice, which can be found here.
Note: The application forms will be only be available to download from June 1.
Videos should aim to be three minutes in length and no more than five minutes. The only requirements are that you state your name, institution and funding source (if any) to video before you start your presentation and that you explain, by whatever means you chose, why your research matters.
You may be as creative as you wish, using slides, graphics, presentations, props, performance or any other relevant means to convey your research and area of interest. Best of luck!
Key Dates
Call Open: June 1, 2020
Call Closes: June 18, 2020
Finalists Shortlisted: June 19, 2020
Finalist Judging Panel: June 19-26, 2020
Winner Announced: June 29, 2020
Further Information
If you have any queries regarding the call, please contact communications@research.ie and include the subject line USI/IRC Video Competition.