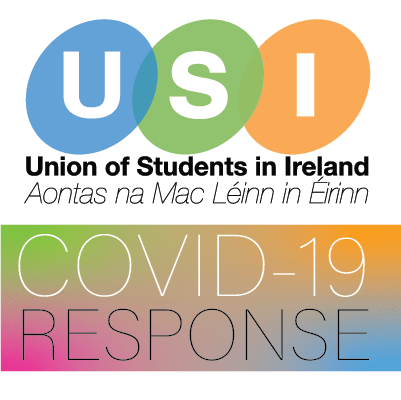 USI is excited to welcome everyone to the new office.  
COVID hasn't gone away, however, and we have a responsibility to provide a safe and secure workplace for all officers and staff.   As an officer or staff member you will play an important role in this. 
This page has been constructed to gather together all of the induction resources relating to COVID-19, so that you will be able to find information to support your safe transition back to office work.
Some of these items are mandatory – including reading the whole thing.  As part of your induction to the office you are required to agree to uphold the rules in here.
Some of these items will change in time, preferably in consultation with staff and officers. 
What you need to do now
Before you return or begin at the office on 1 July 2021:
You need to read all the information below and complete a return to office form, save it and send it to info@usi.ie
You need to complete the confirmation form, certifying that you have read and understood the advice and guidance USI has given to you on COVID.
Meeting Contact Form
If you have a meeting with any person from outside USI you must make a log of it in this form.  This data will be used to support contact tracing if requested by authorities and is a requirement.
1. Mandatory Course
First, you are required to take the online course provided by the HSA to familarise yourself with the virus and our shared responsibilities.
2. How it spreads
Now familiarise yourself with how the virus is spread and what you can do to prevent it spreading further
3. People at higher risk
Some people are more at risk than others.  You are required to familiarise yourself with the following:
4. Hand Hygiene
By now you probably know how to wash your hands, but here's the reminder of how to do it safely.
As well as after coughing and sneezing (which should be done into your elbow anyway) you should particularly take care to wash your hands:
• before and after eating
• before and after preparing food
• before and after removing your face covering
• if in contact with someone who is displaying any COVID-19 symptoms
• before and after being on public transport
• before and after being in a crowd
• when arriving or leaving the workplace/other sites
• when entering and exiting vehicles
• before having a cigarette or vaping
• when hands are dirty. If visibly dirty, wash hands with soap and water, and
• after toilet use.
You should avoid doing things more likely to spread infection. You should learn
to avoid touching your eyes, mouth or nose
• not to share objects that touch your mouth, for example bottles or cups
• to use your own pens for signing in or out
5. Respiratory Hygiene
USI will supply tissues, some masks and hand sanitiser. You should:
Cover coughs and sneezes with a clean tissue or elbow.
Dispose of tissues in bins / bags provided.
Follow good practice on the safe use, storage, disposal and cleaning of face masks /
coverings.
You should familiarise yourself with the correct wearing and use of a mask:
 6. What do I do if I'm sick?
From now on, you must stay at home if you feel unwell.  If you have a cough or sneeze which normally you would have considered working through, you will not have this option.  Your sickness must be logged in the Breathe HR system, which you'll hear about in due course.
If you are sick in the office
If you feel unwell, you will be directed to the isolation room, which will be the closer of either the Boardroom or the General Manager's office.  The isolation space will be provided with masks, glovesa and tissues, and a bin will be made available with a bag for your tissues. You will work with the General Manager to assess your condition and arrangements to send you home if necessary will be made. When you get home you should contact your GP.
If you have been in close contact with the person who has reported illness
Your proximity to them will be assessed.  You may be directed to another part of the office while arrangements to send you home are made.  Your immediate vicinity will be cleaned and disinfected.
7. Travelling
There is no international travel for USI officers or staff until further notice, with the exception of trips into the UK.
Commuting
When travelling to work in your own vehicle you should travel with a maximum of one passenger, you should each wear a mask and you should be physically distanced in the car.
If you cannot physically distance in your car, you should travel alone.
You should wash and sanitise your hands before and after any journey and in the interim if the journey has had a stop.
If you are travelling with another person you should as far as possible travel with windows open and should not use recirculating air in the vehicle.
If you are using public transport you should sanitise and preferably wash your hands before and after the journey. 
8. Cleaning
USI will ensure that the whole area is clean, particularly multiple touchpoints.
• table tops and desks must be cleaned by each officer or staff person at the end of using the desk
• work equipment must be cleaned by each officer or staff person at the end of using the equipment
• door handles, hand rails will be cleaned daily at the start of work
• light switches will be cleaned daily
• toilets and toilet doors, taps will be cleaned on a regular cleaning rota and each officer and staff member will be responsible for ensuring that the toilet is left in a clean condition upon the end of its use
• remote controls will be supplied with a cleaning cloth and must be cleaned after it is used
• kettles, coffee machines, toasters, microwave, fridge handles will be cleaned daily and cleaning supplies will be available to ensure that these can be cleaned by officers after each use as necessary
• kitchen surfaces and cupboard handles will be cleaned daily
Personal Items
You should not leave your personal items on any work or kitchen surface and you should clean the surface after removing the personal item.
Safety when cleaning
When using a cleaning product you should familiarise yourself with its safety guidance and only use it if you are sure it's safe for you to do so.
Where directed to, you should use gloves. These can be sourced from the Administrator if there are none handy.
You should clean your hands before and after using gloves.
Only use gloves if you understand it is safe to do so, and if you have any concerns or allergies relating to the gloves, let us know and we will source new ones.
Any queries can be directed to the General Manager.
Lead Worker Representative
USI will appoint a Lead Worker Representative from staff and one from Coiste Gnó.
Responsible Person
The senior person with responsibility for implementation of guidance and safety is Ben Archibald.
Current Status
You can see the current checklist status (which changes constantly) here