The Coalition for Publicly Funded Higher Education, a group comprising of USI, SIPTU, IFUT, IMPACT and TUI is urging all political parties to support the publicly-funded third level education option put forward in the Cassells report, and to avoid an income-contingent loan scheme option.
70% of the 2015 college graduates in the UK are not expected to ever fully repay their college loans, according to The Institute of Fiscal Studies.
 "Publicly funded education is a common good for every area of society – for employment, tech, medical, scientific and progress." Annie Hoey, Union of Students in Ireland President, said. "All major education unions are backing publicly funded education and vehemently opposing the introduction of a loan scheme. We are the organisations that are on the ground, familiar with the struggles and hurdles within the sector and are collectively urging the government to choose the only long-term sustainable and practical option in the Cassells Report – a publicly funded third level education system."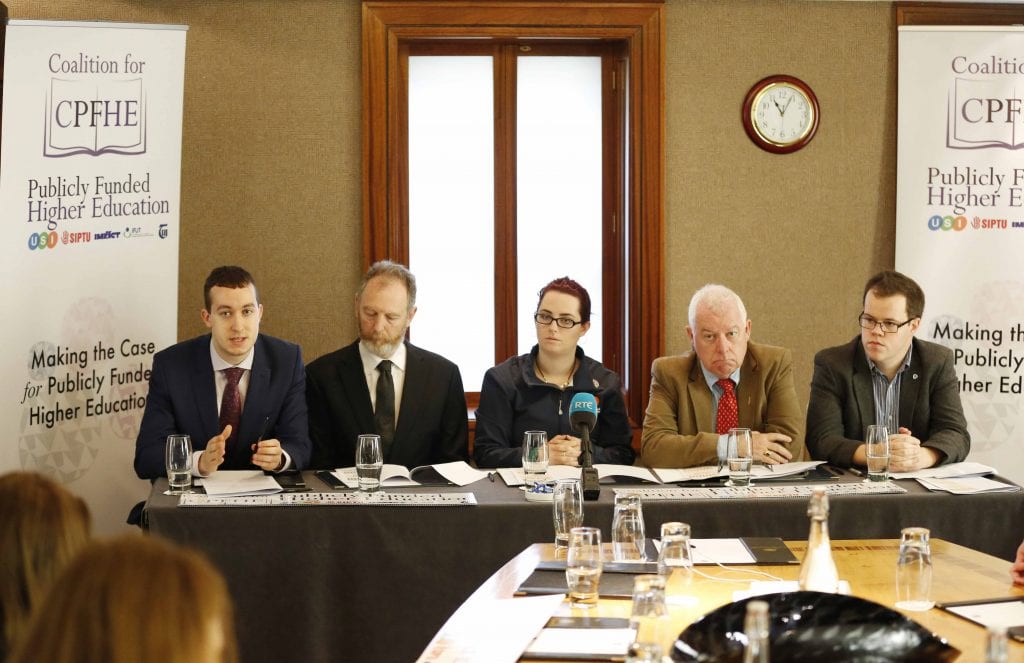 "The educational contributions made to cultural, social and economic aspects of a country are huge" Mike Jennings, General Secretary of IFUT (the Irish Federation of University Teachers) said. "What we need is decisiveness and Minister Bruton is guilty of indecisiveness in the face of facts. On the day the Cassells report was published I was stunned that a decision wasn't to be taken for another 12 months. Third level education is at a crisis point, in terms of funding. A loan scheme has too many long-term negatives. Why give young people another incentive to emigrate?"
At €3,000 annually, Irish third level fees are the second highest in Europe, after the UK. Germany, Sweden, Norway, Denmark and Finland all offer publicly funded education. The coalition stressed that the loan scheme option in the Cassells report is unsustainable long-term, will increase emigration, deter young people from applying to college, and disable upward mobility.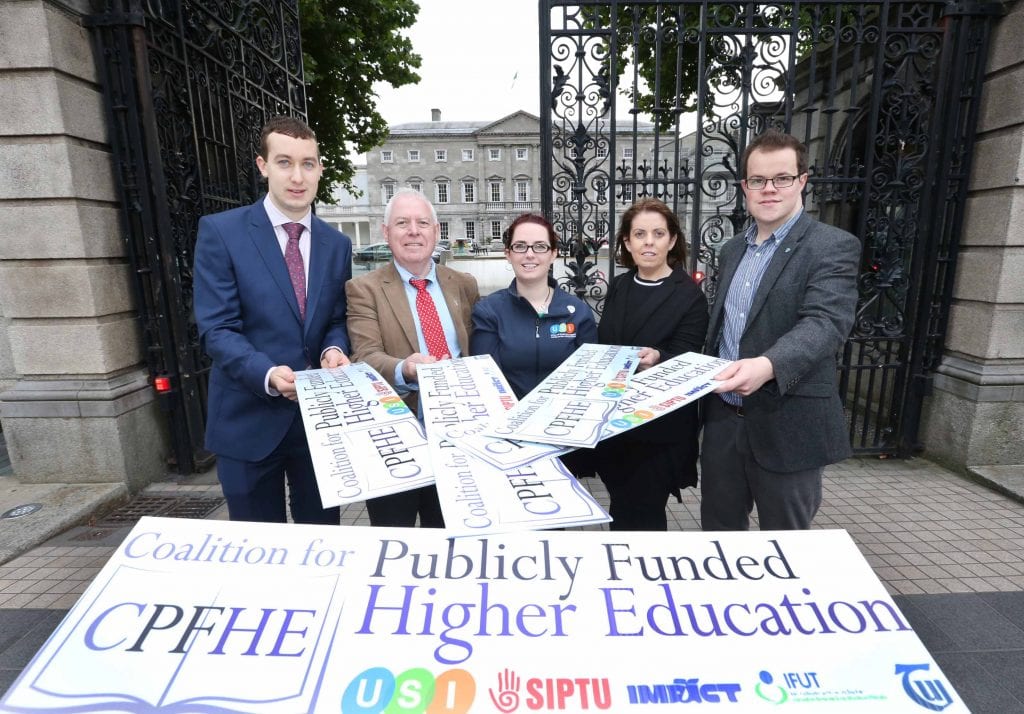 SIPTU Education Sector Organiser, Karl Byrne, said: "The Times Higher Education world university rankings is regarded as the most influential list of top performing third level institutions in the world. It is deeply disappointing and reputationally damaging that no Irish university has made it into the top 200 in this year's list. Such a failure means that Irish universities will face greater problems attempting to attract research investment and overseas students. These issues will damage the ability of the sector to perform and in the long run undermine our society and economy. Urgent action must be taken to stop the rot in our university sector."
"Eight years of funding cuts have put higher education at crisis point." Aidan Kenny, Assistant General Secretary of TUI (Teachers' Union of Ireland) said. "The system's capacity to produce high-quality results is at risk. There is an urgent need for immediate short-term funding to protect quality and participation. A long-term sustainable investment strategy is required to equip the system for the growing demand for access, knowledge development and skills needs of our country. The funding narrative needs to change from a consumer focus perspective of gaining private advantage to the one of student engagement and the public good of society."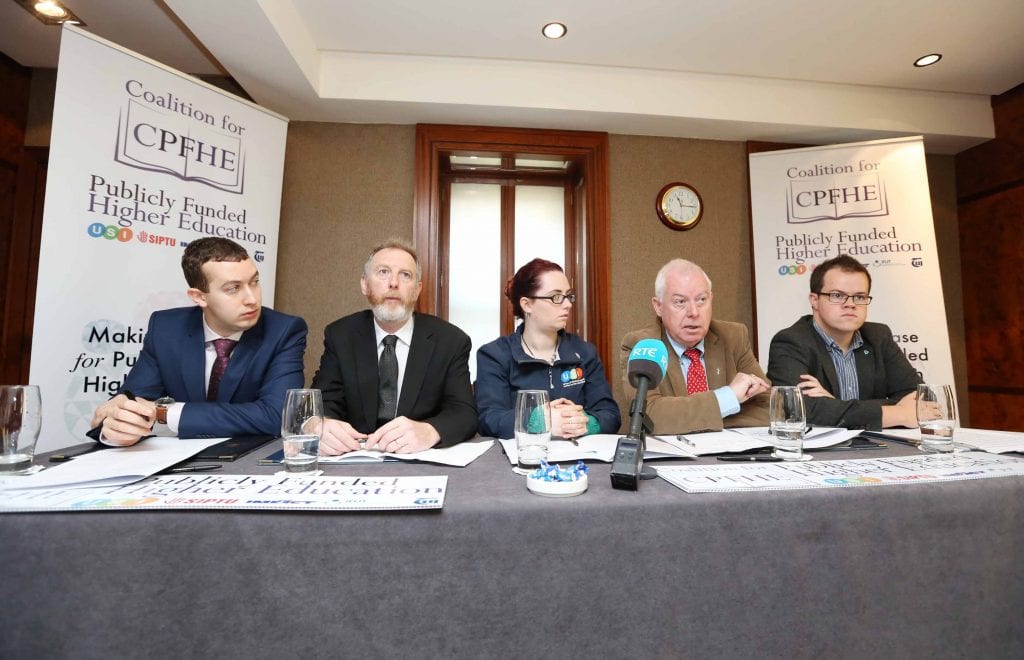 "The can has been kicked down the road for far too long on this issue and we have now run out of road." Joe O'Connor, IMPACT Lead Organiser said, "We cannot have a high-quality higher education system accessible to all without significant and immediate investment. We cannot continue to muddle through on the commitment and goodwill of staff alone without providing adequate funding. At a time when we are considering offering tax incentives for highly-skilled graduates who have emigrated to return to those shores, we are simultaneously pricing current students out of third-level education and discussing an income contingent loan scheme which will burden our young people with debt for generations to come. It is time to stop talking about our world-class education system and start investing to provide one."