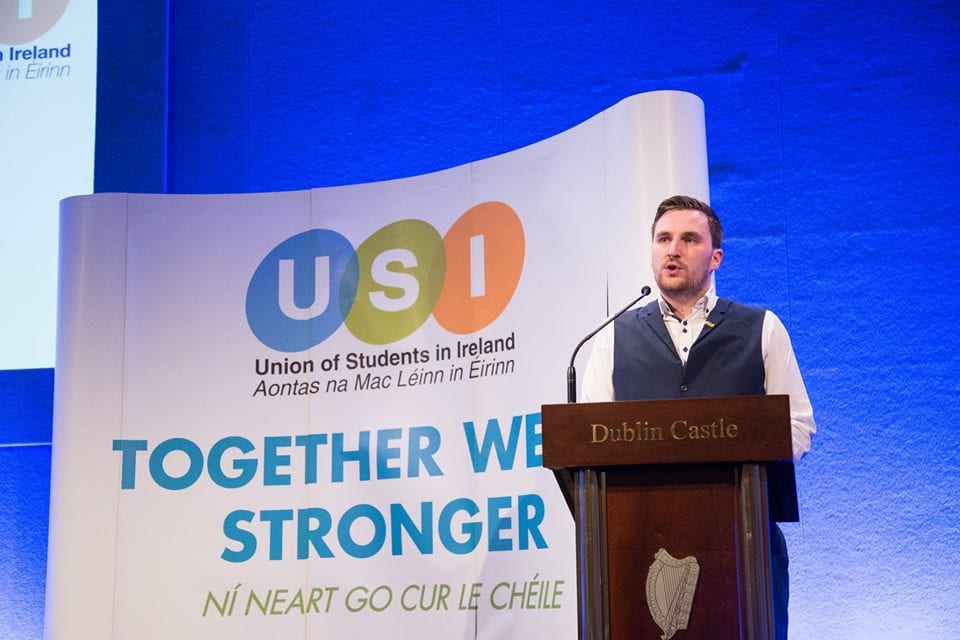 The Union of Students in Ireland has said the number of lecturers on zero-hour contracts is unacceptable and is calling on both third level institutions and the government to address precarious work practices in higher education. A government-commissioned report has outlined that up to two thirds of lecturing staff in some higher education institutions are not full-time or permanent.
"Successive governments have failed to properly invest in third level and there were savage cuts to the sector in recent years. Students and staff are bearing the brunt of these cuts and that is highlighted in the report released today." USI President, Kevin Donoghue, said. "The reality is that a career in academia is becoming less and less attractive. Young people in particular are being exploited as new entrants but I think all staff has been put under enormous pressure in recent years. In many ways, I admire the academic staff for the incredible work they do considering the situation they have been handed."
USI identified the issue of precarious work practices in the sector as part of their general election manifesto claiming that institutions were increasingly reliant on precarious work practices to fill staff positions. USI said this reliance on exploitative practices does damage to the sector.
The report makes a number of recommendations to increase working hours for part-time staff, such as reducing the qualification period for granting a contract of indefinite duration from three years of continuous employment to two years.
"Being on a zero hour contract makes it incredibly difficult to plan for the future. Even simple things such as saving for a holiday or a deposit can be out of the question for someone on a zero-hour contract. It is completely unacceptable in this day and age that we are forcing people to build careers on zero-hour plans." Donoghue said. "The frustrating thing is that these practices exist across the workforce. Zero-hours, JobBridge and unpaid internships are becoming the norm. Young people in particular are being made to feel as though they have something to prove and need to suffer through unacceptable conditions in order to a land a job. Where I came from I was told a day's work meant a day's pay but it would seem some of our employers grew up somewhere else."