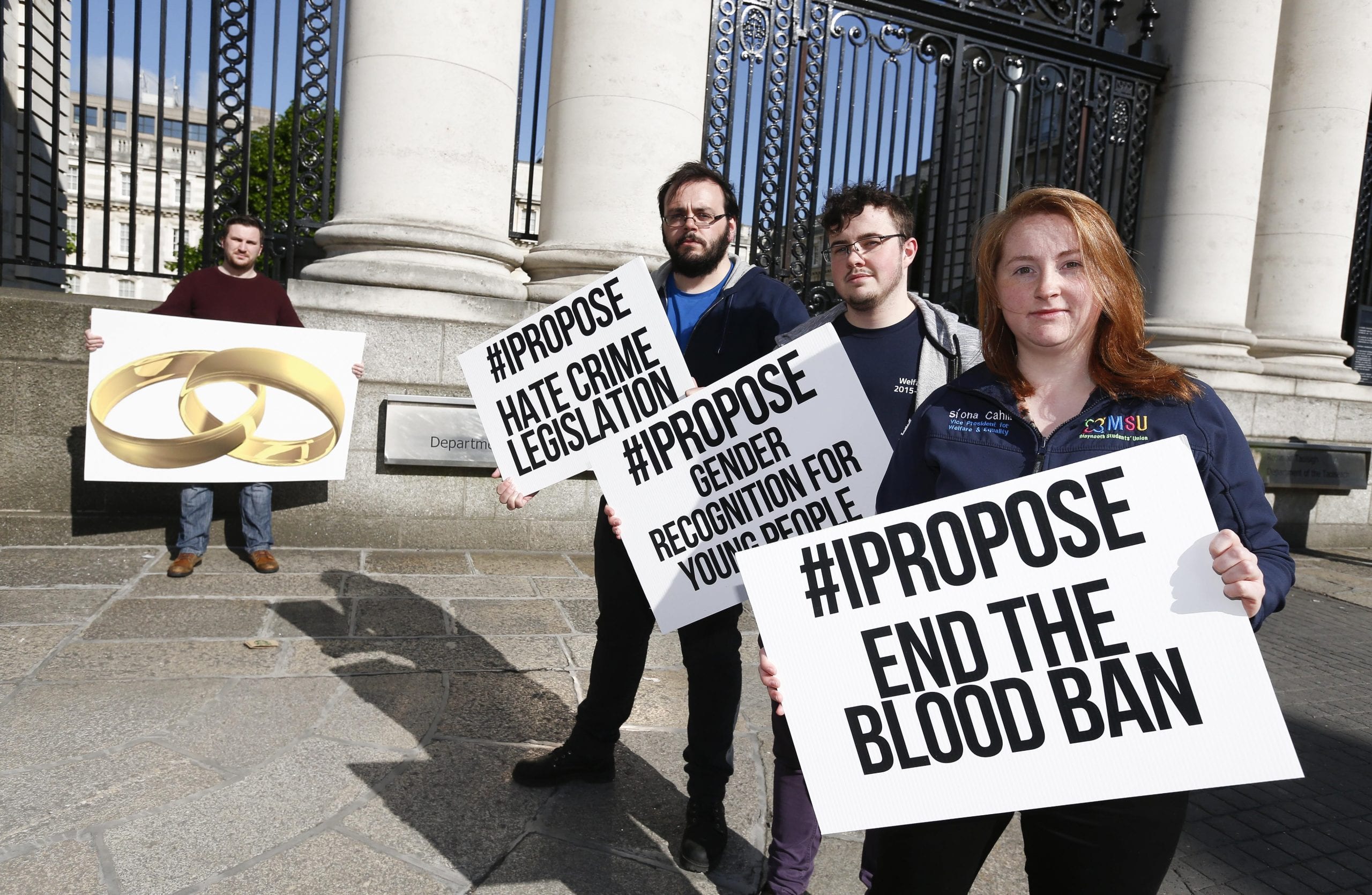 The Union of Students in Ireland celebrated the first anniversary of marriage equality outside the Department of An Taoiseach on the 23rd May with an #iPropose themed campaign.
At the #iPropose campaign, USI illustrated the issues that are still blocking LGBT equality with props of engagement rings and messages, directed to An Taoiseach Enda Kenny, such as "#iPropose an end to the blood ban"; "#iPropose an extension of Gender recognition to those under 18"; and #iPropose hate crime legislation be introduced."
The Union of Students in Ireland said the first year anniversary should be celebrated as a moment of true equality and progression in Irish society, but that there are significant challenges that still need to be overcome to ensure all LGBT people are not discriminated against.
"The Union of Students in Ireland has been campaigning for LGBT rights for decades." Kevin Donoghue, USI President, said. "While we should take a moment to reflect on how wonderful last year's referendum has been for LGBT people and their friends and families, and how Ireland has set a positive example to other countries on an international stage, we still need to push to achieve true equality by ending the blood ban, extending gender recognition to those under 18, and introducing hate crime legislation."
The USI said many more supports need to be urgently put in place for students and young people in schools and colleges across the country who are still experiencing bullying, harassment and violence for being who they are. USI emphasised that recent reports indicated that young Irish LGBT people report twice the level of self-harm, three times the level of attempted suicide and four times the level of severe and extremely severe stress, anxiety and depression as their peers.