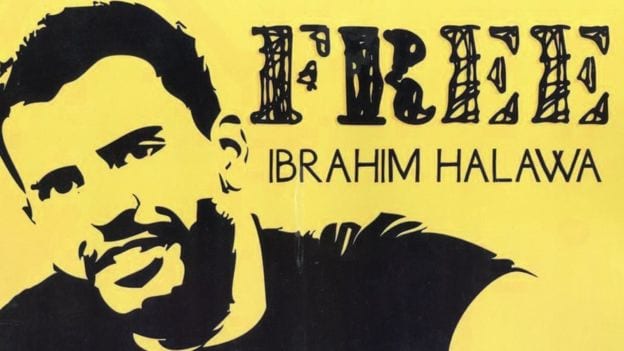 The Union of Students in Ireland is asking students to join them and protest against the imprisonment of Irishman Ibrahim Halawa in front of the Egyptian embassy, 12 Clyde Road, Ballsbridge, Dublin 4, today, Monday October 3rd, between 5.30pm and 7pm.
Ibrahim Halawa's trial in Egypt has been adjourned for the 15th time, meaning that he has now spent 38 months in jail without a trial.
The 20-year-old has been jailed since August 2013 after he was arrested and detained at a protest in Cairo. The demonstration was in support of the Muslim Brotherhood which had been ousted from power by the Egyptian military.
The Egyptian authorities have chosen to trial Halawa in a mass trial along with almost 500 other people, a process USI said is deeply unjust and unfair.
"A mass trial in itself is a complete violation of human rights, dignity and justice." USI President, Annie Hoey, said. "The fact that the trial has been postponed for 15 times is deferring the outcome of the trial, which has, in the meantime lead to further erosion of basic, constitutional liberties and international governmental responsibilities. We are asking students to join us at Amnesty International Ireland's protest today, between 5:30pm and 7pm outside the Egyptian embassy, to stand in solidarity with Ibrahim and his family, and to urge the Irish government to increase the pressure on Egyptian authorities and help bring Ibrahim home."