Coiste Gnó 2022-2023
The Union of Students in Ireland is led by the 11-member Coiste Gnó. The Coiste Gnó represents and works on behalf of 374,000 students across the island of Ireland.

Beth O'Reilly
President
Twitter: @BethOReilly
Email: president@usi.ie
Mobile: 086 102 5495
Beth O'Reilly (they/them) is President of the Union of Students in Ireland for the academic year 2022-2023. Beth is a Politics and History graduate from UCC, hailing from the greatest county in Ireland – Cork.
They served as the inaugural UCC Students' Union Commercial and Fundraising Officer, and was then elected to the USI as the Vice President for Campaigns. As the first non-binary USI President, they are passionate about queer liberation and ensuring that the USI campaigns for the rights of students in an intersectional and class-conscious way. Beth is looking forward to re-engaging the student movement and advocating for a radical overhaul of the higher education system that puts student needs at the top of the agenda.

Ross Boyd
Vice President for Campaigns
Twitter: @USI_Campaigns
Email: campaigns@usi.ie
Mobile: 086 028 4961
Ross (he/him) is the USI Vice President for Campaigns for 2022/23. Ross was previously involved in DCU Students' Union as Vice President for Community and Citizenship, sitting on the USI Campaigns Strategy Committee, before entering the role of campaigns, dealing with issues such as accommodation, sustainability and union protests. He has also been a grassroots activist for the past four years on issues such as mental health, climate justice and youth engagement in politics.
His aims include re-engaging student activists and re-building the power of the student movement. This includes more campaigns to ensure all students are represented, especially international, postgraduate and students on placement. As well, advocating for more rights for students in the student accommodation crisis, as well as the USI's overall aim to abolish the Student Contribution Charge and tackle the overall cost of college.
He is a keen cyclist and can often be seen cycling to the office and ensuring that all the Coiste Gnó leave the office at exactly 5:30pm in strengthening workers' rights and keeping the union spirit alive.

Clodagh McGivern
Vice President for Academic Affairs
Twitter: @USI_Education
Emial: academicaffairs@usi.ie
Number: 086 816 5498
Clodagh McGivern (she/her) is the USI Vice President for Academic Affairs.
Clodagh graduated from NUI Galway with a degree in Corporate Law. She has been involved in the student movement in the past as a part-time officer for two years; as the Convenor of Business, Public Policy and Law. Last year she was the Vice President for Education for Comhaltas na Mac Léinn OÉ Gaillimh (NUIGSU).
She is passionate about accessible education for all and sustainability in education. She looks forward to working and engaging with sabbatical officers and students this year. Feel free to come and talk to her about anything, from issues you're having to suggestions and ideas you'd like to share – she'd be more than happy to help!

Sarah Behan
Vice President for Welfare
Twitter: @USI_Welfare
Email: welfare@usi.ie
Number: 086 065 1226
Sarah Behan is the USI Vice President for Welfare for 2021/22. Sarah is a 21-year-old English and Philosophy graduate from Dublin.
She has been an active class rep throughout her college experience at DCU and is ready to take her knowledge and experience of what students need to the forefront of the student movement.
Sarah is passionate about ensuring that students have adequate information surrounding sexual health to ensure that stigma surrounding it is eradicated. She is particularly interested in mental health and has previously fundraised for mental health organisations after personally experiencing how underfunded they are.
Sarah is motivated to ensure that student welfare and safety remains an integral part of student life, so do not hesitate to reach out to her!

Maeve Richardson
Vice President for Equality and Citizenship
Twitter: @USI_Equality
Email: equality@usi.ie
Number: 086 414 9758
Maeve Richardson (she/her) is the USI Vice President for Equality and Citizenship for 2022-23. Maeve is the former Communications & Engagement officer for University College Cork Students' Union, as well as previously serving as the part time officer there (equality of course, but also as council chair). Maeve is also the former Honorary President and Welfare & Equality Officer of the Irish Second-level Students' Union.
Maeve is keen on getting students empowered and involved in the student movement through equality and citizenship issues. The Equality and Citizenship brief is a big one and Maeve is looking forward to working with you all in terms of sustainability, voter registration, gender policy as well as different campaigns and events around underrepresented groups. Equality is at the heart of what USI do and should be at the core of everything a students' union does.

Hannah Brennan
Vice President for the BMW Region
Twitter: @USI_BMW
Email: BMW@usi.ie
Number: 086 065 1225
Hannah Brennan "HB" is the USI Vice President for the Border, Midlands and Western Region.
Hailing from Leitrim (yes it does exist!) she is a recent graduate from ATU Sligo where she studied Digital Marketing and Business and spent three years as a Class Rep and one year as the part-time Equality Officer in ITSSU/ATU Sligo.
The BMW region is the largest in USI, and Hannah is really looking forward to boosting engagement between Member Organisations, students and the Coiste Gnó, and being a source of support for the BMW officers in however she can!
Hannah is excited to meet everyone, collect some merch and talk about her pet sheep with anyone who will listen this year!

Caoimhe Walsh
Vice President for the Southern Region
Twitter: @USI_South
Email: south@usi.ie
Mobile: 086 028 4970
Caoimhe Walsh is the USI Vice President for the Southern Region. She hails from the best county in the world (Kerry), is 22-years-young and was a student in UCC for three years, studying politics and sociology and then went on to be the UCCSU Welfare Officer last year!
Caoimhe is so, so excited to boost engagement this year in the Southern Region and is buzzinggg to start campus visits and meet all the MOs in the South! Caoimhe is very passionate about making the link between USI and the South as strong as possible and will be there to help the new TUs with their merger process. She is only a phone call or email away so never hesitate to get in contact – she's not that bad! She is super cool and out of all the members of the Coiste this year she is the funniest, most craic and just straight up amazing! She is so excited for the next year and can't wait to see what it brings!
P.S. She is also the most humble member of the Coiste x

Sierra Müller-Owens
Vice President for Dublin
Twitter: @USI_Dublin
Email: dublin@usi.ie
Mobile: 086 065 1229
Sierra Müller-Owens 'Smo' is the USI Vice President for the Dublin Region for the 2022-23 academic year. She's a recent Law and Political Science graduate from Trinity College and was a part-time officer and the Welfare and Equality officer in TCDSU.
The most exciting thing about starting her role is getting to know all the sabbatical officers and other active members of Students' Unions in the Dublin region and beyond. A few areas that she is particularly interested and passionate about in the student movement are: social and economic parity for international students, availability of Trans healthcare for young people and affordable student accommodation. She can't wait to see everyone so make sure to say hello!

Orlagh Ní Choistealbha
Leas-Uachtarán don Gaeilge
Vice President for Gaeilge
Twitter: @USI_Gaeilge
Emial: gaeilge@usi.ie
Mobile: 086 065 1227
Orlagh Ní Choistealbha is the Leas Uachtarán don Ghaeilge (Vice President for the Irish language) for 2022/23.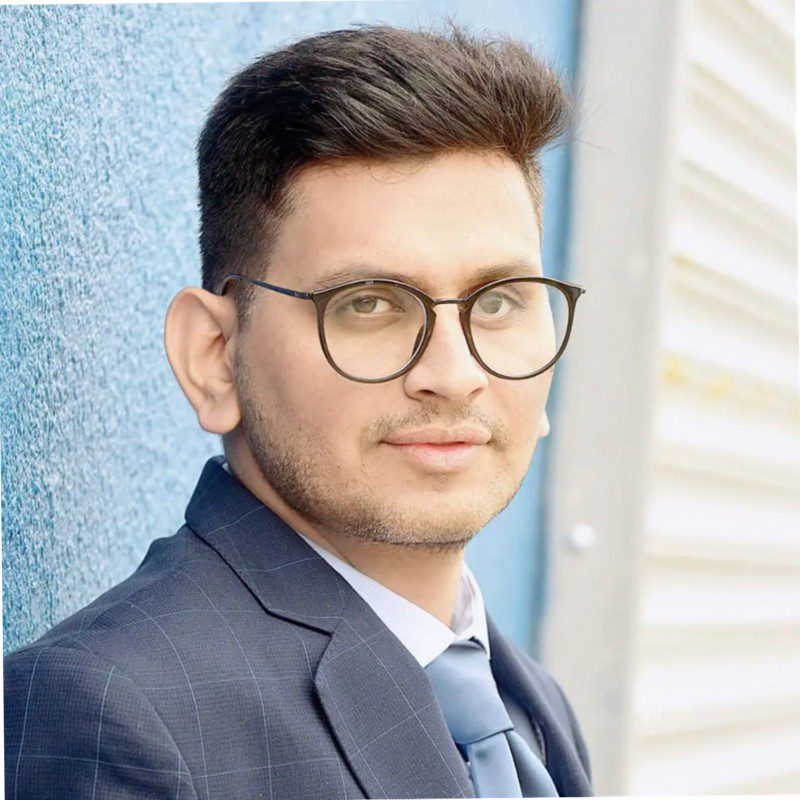 Waqar Ahmed
Vice President for Postgraduate Affairs
Twitter: @Postgrad_USI
Email: postgrad@usi.ie
Mobile: 086 065 1228
Waqar Ahmed is the USI Vice President for Postgraduate Affairs for 2022-23. He is a member of the European Council of Doctoral Candidates and Junior Researchers, National Framework for Doctoral Education Advisory Forum, and PGR Student Survey Editorial Working Group. He is also the chairperson of the Postgraduate Student Engagement Working Group, and National Postgraduate Working Group. Before joining USI, Waqar served as Postgraduate Student Officer at DCU Students' Union.
Waqar is an international doctoral student at DCU School of Communications where he is doing research on podcasting in Ireland. He has a gold medal in Master of Philosophy in Mass Communication and a Bachelor of Science in Communication Studies. With over nine years of experience in research, teaching, higher education, postgraduate coordination and engagement, and journalism and media practice, he has served as PhD and MPhil Coordinator, Research Assistant and Teaching Assistant at the UCP, University of Exeter and BNU, respectively. Besides his academic experience, Waqar has served in GIZ, DTV, and PTV as a Country Consultant for community and media development, Associate Producer, and Coordinator, respectively.
Waqar is excited to work with member organisations, and postgraduate students on postgraduate working rights, the legal status of PhD students, postgraduate funding in Northern Ireland, accessibility for PG students with disabilities, equality of access for non-EU postgrad students, and open access policy.
Chloe Ferguson
NUS-USI President
Twitter: @NUS_USI
Email:
Chloe Ferguson is the NUS-USI President for 2020-22, representing over 200,000 students, learners and apprentices in NI, with additional responsibilities of sitting on both the NUS and USI's executive teams.