Over 100 of Ireland's top employers are heading to the RDS on October 5th, to meet with over 8,000 students as the 2017 gradireland Graduate Careers Fair takes place. The event, now in its 14th year, has officially been named 'Ireland's best exhibition' at this year's Event Industry Awards.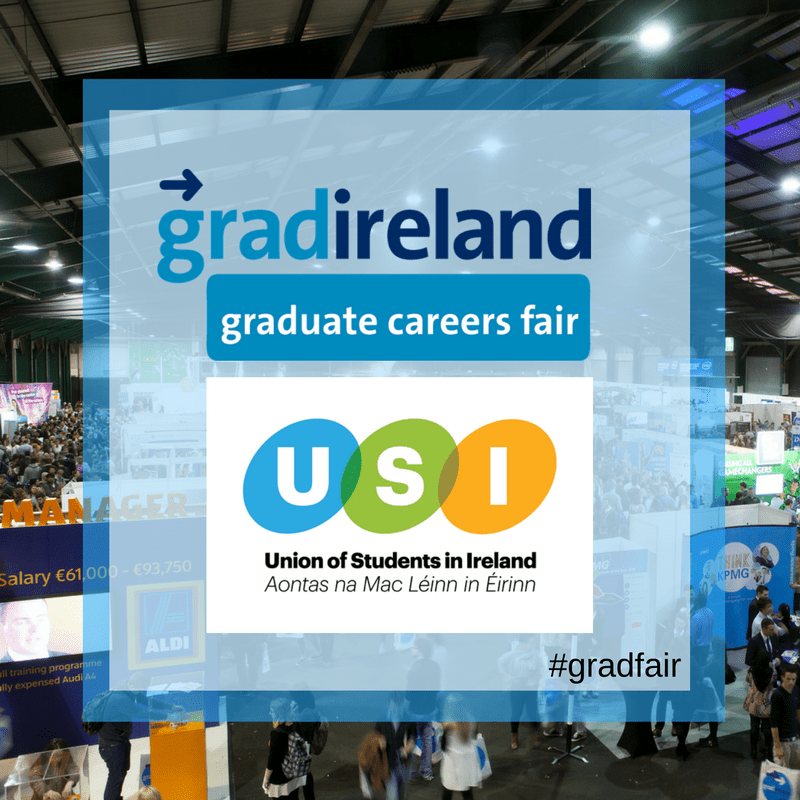 Alongside many of Ireland's top employers will be a range of start-up companies, a host of further study providers and an unbeatable selection of seminars, talks and panel discussions, the perfect place to find direction, or give direction to you career. Some of the major employers at this year's event include Aer Lingus, Accenture, Amazon, Lidl, Boston Scientific, DAA, Diageo, Intel, Salesforce and many more.
"This year's gradireland annual student survey shows that more and more students are seeing their futures here in Ireland, and that they are a lot more optimistic about finding a job, so we're expecting a huge number of students and graduates on the day," says Mark Mitchell, gradireland Director.
"While we do have over 50000 jobs at the fair, through a mixture of open positions and recruitment for next year's graduate programmes, graduates coming to the event will need to show how they can stand out from the competition. With our range of seminars and unique one-to-one interaction with recruiters, job seekers at this year's event can get the inside track on what employers are really looking for," adds Mark.
Entry is free once you pre-register  at graduatecareersfair.com and students are advised to get there early to make the most of the day. "If the last few years are anything to go by, we're expecting a very busy day in the RDS on October 5th, so we would advise students to get there early so they can make the most of the day," says gradireland Events Director Aisling Ni Mhuiri.
The Union of Students (USI) in Ireland is also urging its members to get down to the RDS on October 5th. "The Union of Students in Ireland is delighted to support gradireland for the Graduate Careers Fair this year," said Annie Hoey, USI President. "In a time of economic recovery, employers are hiring again. The USI believes in sustainable, long-term employment for students once they graduate and events like this can give students the skills opportunities and confidence to find employment."
gradireland is the official partner of the Association of Higher Education Careers Services (AHECS), which represents careers advisors throughout Ireland, north and south.