Queues of students are gathering outside Garda stations across Ireland to register to vote for the General Election, just after the announcement from the Taoiseach on the dissolution of the Dáil. The Union of Students in Ireland and other groups have registered over 80,000 new student voters over the past two years and hopes to register thousands more before the general election on the 26th February.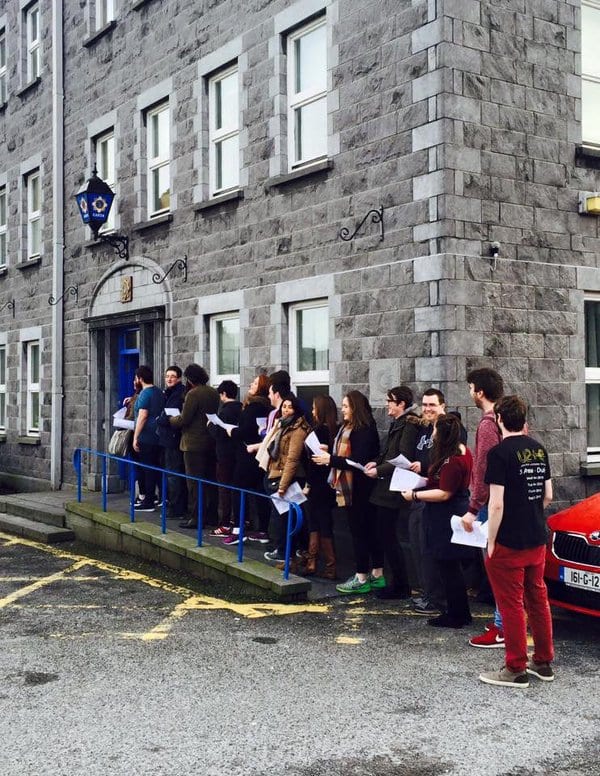 Students from NUI Galway, Maynooth University and IT Tralee took the time to register at local Garda stations in a continuation of the student movement voter registration drive which has seen a huge increase in political engagements from students across Ireland.

"The amount of students who are registering to vote for the upcoming general election is just outstanding," Kevin Donoghue, USI President, said "Students are really energised to vote in this election and to make sure their voice is properly heard.  We've seen across Twitter and Facebook how many students are excited to register their vote, and voice, but today is only the beginning of our campaign to #MakeASmartVote in 2016 – tomorrow there will be a major election registration push from DIT Students' Union."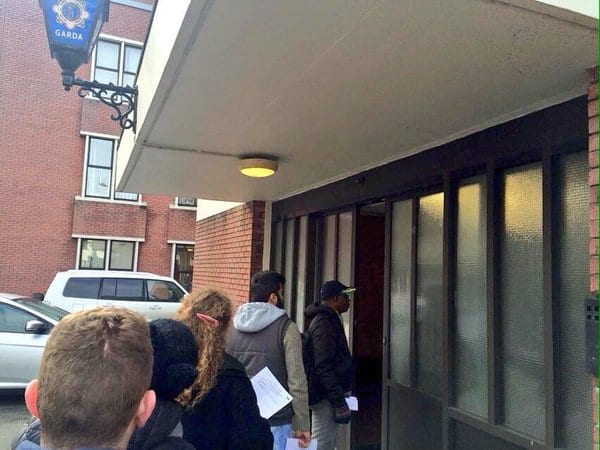 USI's 'Rock the Register' campaign registered 10,000 students in just one day in November, thanks to the invaluable support of organisations like Spun Out.
"The message from students is one of impatience," Donoghue said, "We expect the student vote to be a powerful contributor to the outcome of the general election 2016. Students will vote for parties who prioritise education by increasing student support and grants, and who reduce the registration fee. Ireland has the second highest college registration fee in Europe. That's not good enough. It's unaffordable for so many young people. Education should be a basic human right, not a privilege."
The Rock the Register event will kick off in DIT tomorrow from 10am at Kevin Street, Aungier Street and Bolton Street in Dublin.
ENDS
For interview requests, contact Fiona O'Malley, Communications Executive, on Fiona.omalley@usi.ie