The Union of Students in Ireland have today launched the 2019 / 2020 'Generation Vote' campaign, encouraging all students to register to vote ahead of a possible General Election and Referendum.
The Union of Students in Ireland are encouraging students to register to vote now, using the RFA form available on www.checktheregister.ie. Many students transferring from second to third level education have not yet registered to vote, USI alongside Students' Unions around the country will be running voter registration drives all year to ensure students are on the register ahead of a possible General Election and Referendum
USI are encouraging students to vote on issues that are affecting them and their future, such as
for affordable Housing

for the SUSI Grants 

for cut fees

for action on climate emergency

for better mental health services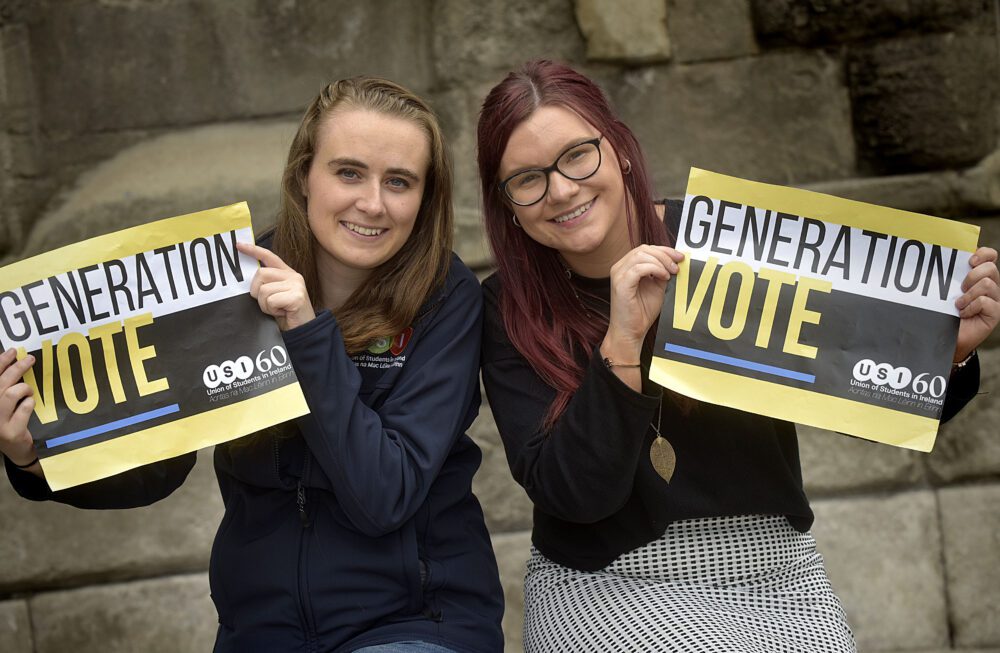 USI President, Lorna Fitzpatrick said:

"Students have been the leaders of change when it came to the Repeal the 8th and Marriage Equality Referendums, both of which changed our society for the best. It is important that students of all ages are on the register of electors and use their vote to better their lives. The reality is that we are in the midst of an accommodation crisis, we have never seen students pay this much for rent, our students are paying the second highest fees in the EU [after Brexit, Ireland will have the highest]. The SUSI grant is inaccessible, and does not reflect the cost of living for students and we need better mental health services for students in third level.

The Amazon Rainforest, the lungs of the earth are on fire and that is solely due to climate change, we need to elect a Government who will work on climate justice in order to help the earth survive. 
We are calling on Generation Vote to put themselves on the register and make a change in the ballot box."
The Union of Students in Ireland represent over 374,000 students across the island of Ireland 

Students can download the form online via checktheregister.ie or call into their Students' Union to grab one. 

In the past 5 year alone, USI have registered over 95,000 students to vote.