USI President Síona Cahill meeting with the INMO Student/New Graduate officer Neal Donohue on January 14th at INMO offices.
"Students overwhelmingly support the issue of nurses pay equity – because it's about the movement's fight for a fairer future in the Irish workplace, directly impacting a cohort of our nursing and midwifery graduates.
In 2016, a USI survey with student nurses and midwives indicated that the levels of stress experienced in the profession was at 95%, and 92.5% of those surveyed indicated that they were considering emigrating upon qualifying from their degree. This is extremely worrying and we'll be pursuing improvements to these conditions as a national union.
Students' Unions have been increasingly approached by student nurses who are worried about their future and are refusing to stay silent. Students across Ireland will be standing in solidarity with the INMO action"
Síona Cahill
USI President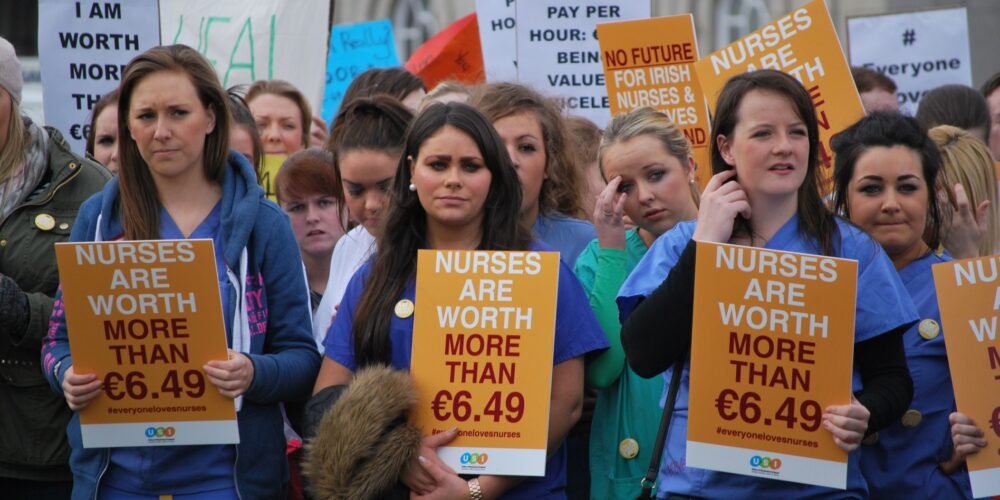 In 2014, USI held a demonstration of over 700 nursing students for fairer wages and conditions.