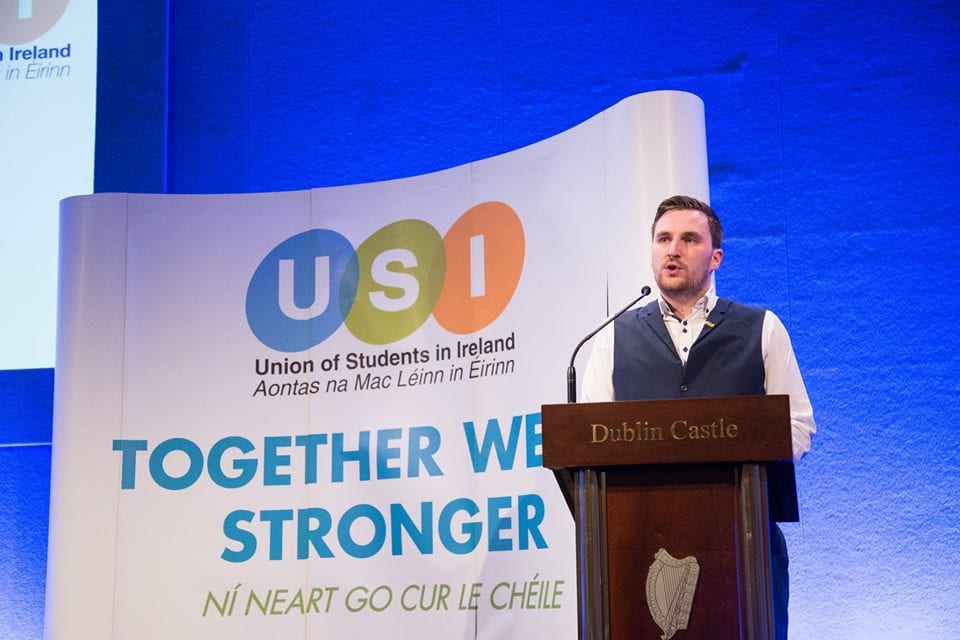 The Union of Students in Ireland is calling on the government to launch nationwide 24/7 community-based crisis intervention services to reduce hospital readmission rates for mental health difficulties. Two thirds of people presenting for hospital treatment for serious mental health difficulties in 2015 were readmitted within the year according to data released by the HSE. There were almost 13,100 admissions in 2015 and the readmission rate within 12 months was 66 per cent.
USI praised Minister Simon Harris for reversing the €12million diversion from mental health services in Ireland. USI President Kevin Donoghue said putting the €12million back where it belongs is helping people who are most vulnerable in our society.
"These figures outline the urgent need for an increase in funding to mental health services." Kevin Donoghue, USI President, said. "While we welcome the restoration of the mental health budget, there needs to be an immediate response to these statistics released by the HSE in the form of adequate funding for a nationwide 24/7 community-based crisis intervention service for people in severe distress."
A 2011 OECD study found that Ireland's 30-day re-admission rate for schizophrenia was more than double the rate in the UK. None of the HSE community mental health services offer a 24/7 operation and just under one-third of vacancies remain unfilled for clinical nurse specialists responsible for patients presenting to emergency departments with suicidal ideation or self-harm.
The suicide rate among women increased 14.7% between 2013 and 2014, while the rate for men dropped by 6.4%, but men in Ireland are still four times more likely than women to die by suicide. In 2014, 459 people died by suicide, of whom 368 were men and 91 were women. Men, aged 50-54, are the most likely to die by suicide while women appear to be most vulnerable when aged 25-29 years.