The December (Post Budget) meeting of USI National Council will take place at Athlone Institute of Technology Students' Union on 8 December 2012.  As usual, meetings and working groups will take place on Friday 7 December at the same venue.
[show_hide title="Documents for NC1212″]
Clár National Council AIT December
[/show_hide]
[show_hide title="Accommodation Options"]
The President of AITSU writes:
The Radisson Blu Hotel, Northgate St.
They are offering a rate for us for twin room for €89 (inc Breakfast).
Funnily enough the Sheraton Hotel is offering the same rate. The twin room in the Sheraton is the same price.
If you want some a bit more 'low-end' you might like to look at The Creggan Court Hotel which is on the outskirts of the town but close to AIT.
[/show_hide]
[show_hide title="Map of the Campus"]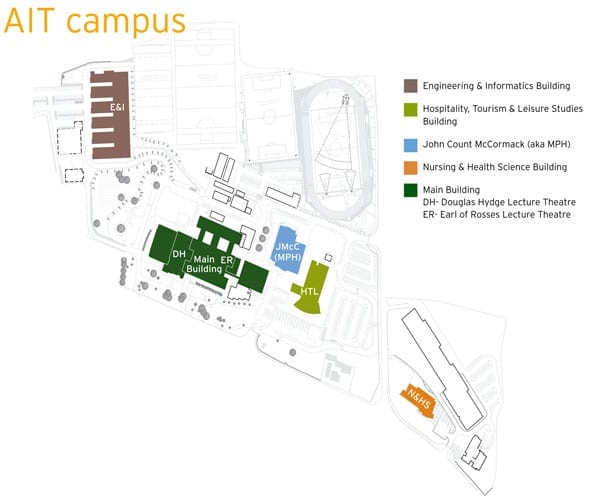 [/show_hide]