Minister of Education and Skills Joe McHugh T.D. today announced an additional €1 million is being/has been allocated to the Student Assistance Fund (SAF) for Professional Master of Education (PME) students who are experiencing financial difficulty. This additional funding is ring-fenced to provide support for students on PME programmes and it is part of the Department's wider responses to teacher supply issues, as set out in the Teacher Supply Action Plan.
USI lobbied for an increase to the Student Assistance Fund as part of their pre-budget submission, as well as ongoing lobby efforts.
Reacting to the announcement, USI president Síona Cahill said:
"The high cost of attending Gaeltacht courses, school placement and masters costs are a
big
deterrent for those entering the profession, and hugely affects diversity of those who end up teaching in our classrooms. Whilst this
funding will certainly be welcome, the department needs to act fast with long term solutions to ease the Teacher supply crisis.
The government needs to strongly consider reinstating the Gaeltacht grant which was erased in 2012, and would have an even wider positive affect for student teachers entering and progressing through the education system across demographics"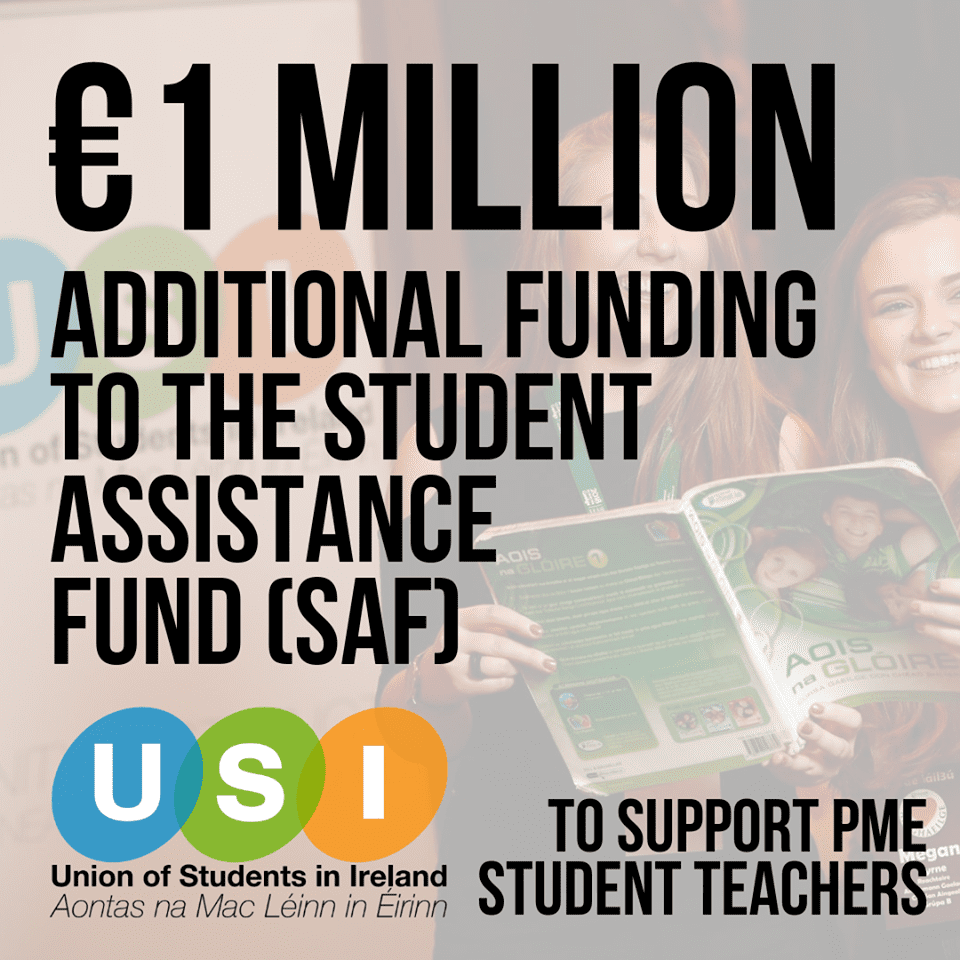 For further comment, please contact USI Communications and Public Relations Manager: Aoife Duff: pr@usi.ie