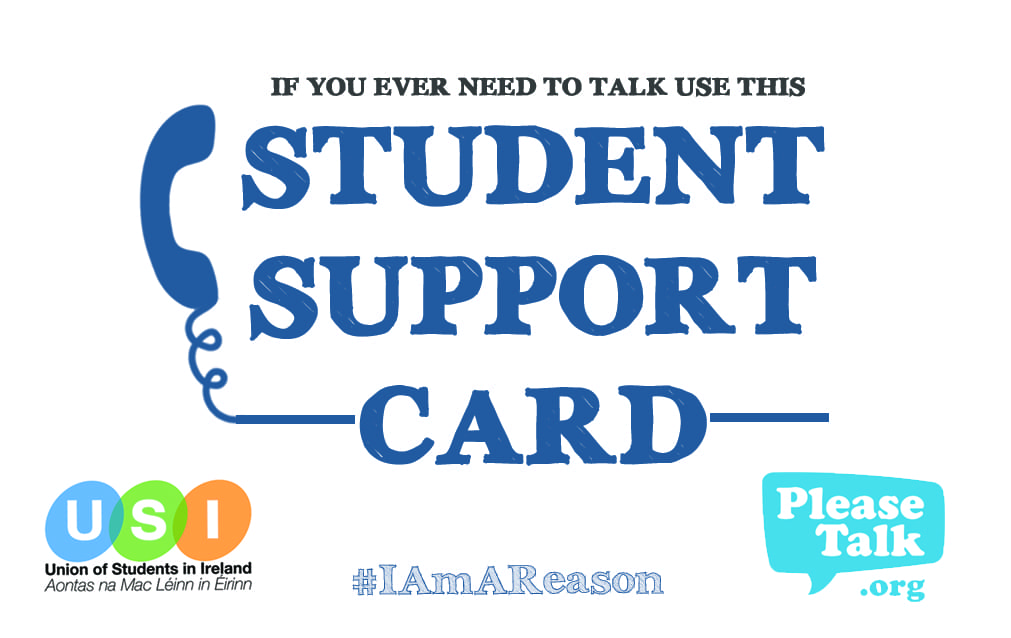 USI and PleaseTalk have launched the national student support card ahead of Suicide Awareness Day on Saturday the 10th September. There were 20,000 student support cards distributed across Irish college campuses on Friday, the 9th September. According to the National Suicide Research Foundation Annual Report 2014 there were almost 11,126 cases involving 8,708 individuals presenting to services in 2014 due to self-harm. The card has contact details for suicide and self-harm prevention services, such as Aware, Pieta House, Walk in my Shoes, the Samaritans and TeenLine.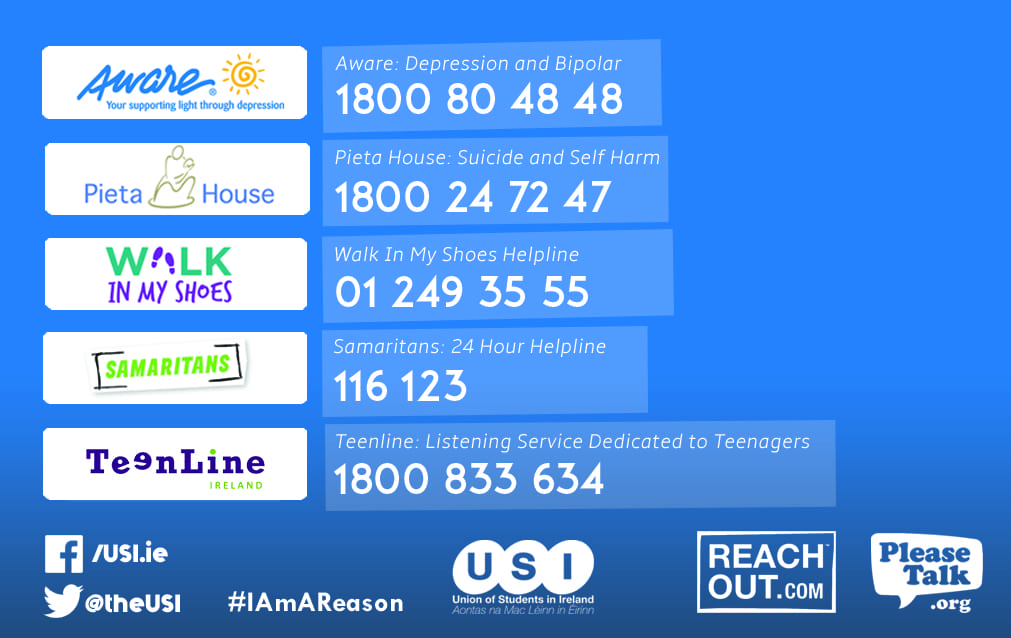 There were 487 confirmed suicides in Ireland in 2013 and a provisional figure of 451 suicides in 2015 according to the CSO.
"USI is delighted to launch the student support cards with PleaseTalk." Annie Hoey, USI President, said, "A Vision for Change research from 2006 show a huge proportion of students experience some form of mental health fragilities such as anxiety, depression and suicidal behaviour. Almost 75% of all mental illnesses first occur between the ages of 15 and 25 so the gravity and absolute necessity of promoting positive mental health among students cannot be underestimated."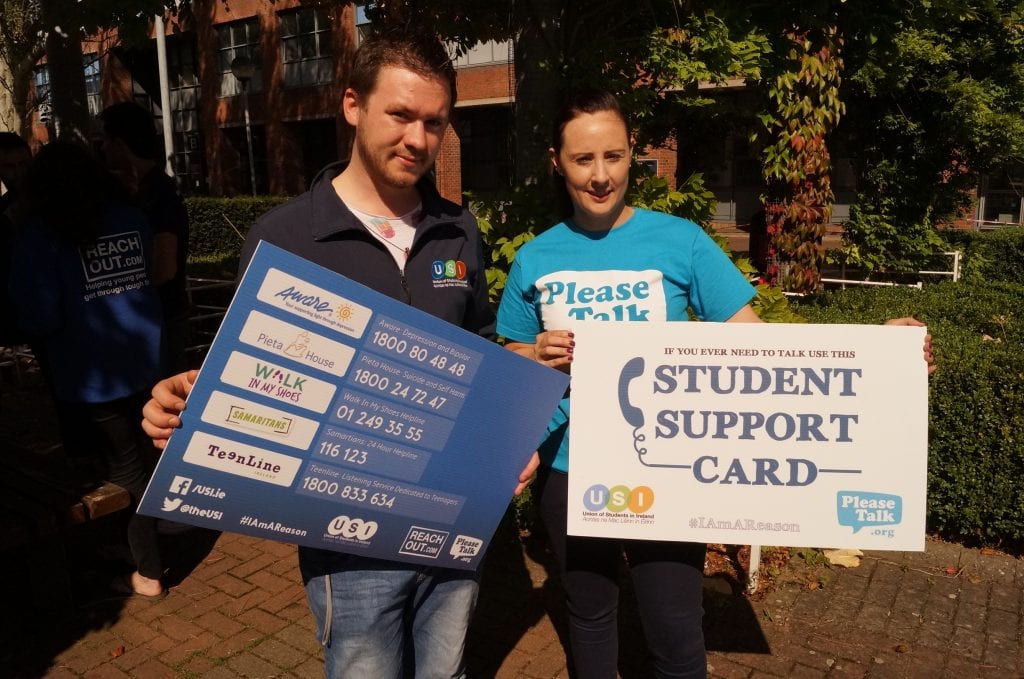 Waiting lists for counselling services in colleges can be up to six weeks which USI said is extremely worrying if a student is experiencing distress or despair.  According to the 2016 USI Dropout survey 61.6% of students experience burnout while attending third level while 27.6% in college have dropped out due to stress.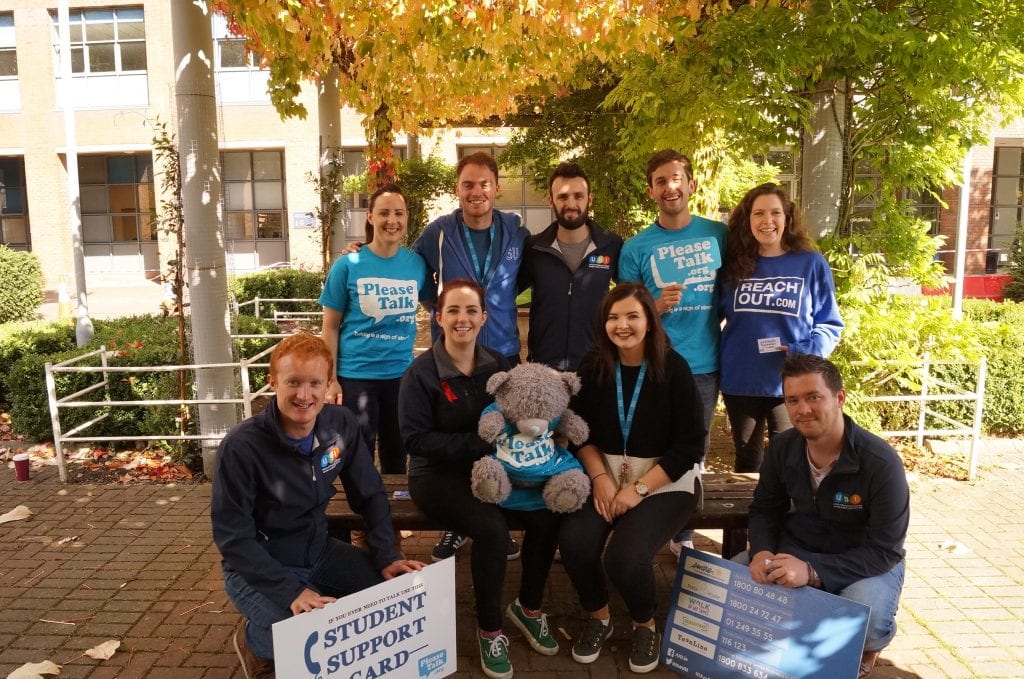 In their Pre-Budget Submission 2017, USI asked the government to ring-fence €37.5 million for mental health services and to put an emphasis on 24/7 crisis intervention services. Of this €37.5 million, USI is proposing that €5million should be ring-fenced for student counselling and supports per annum.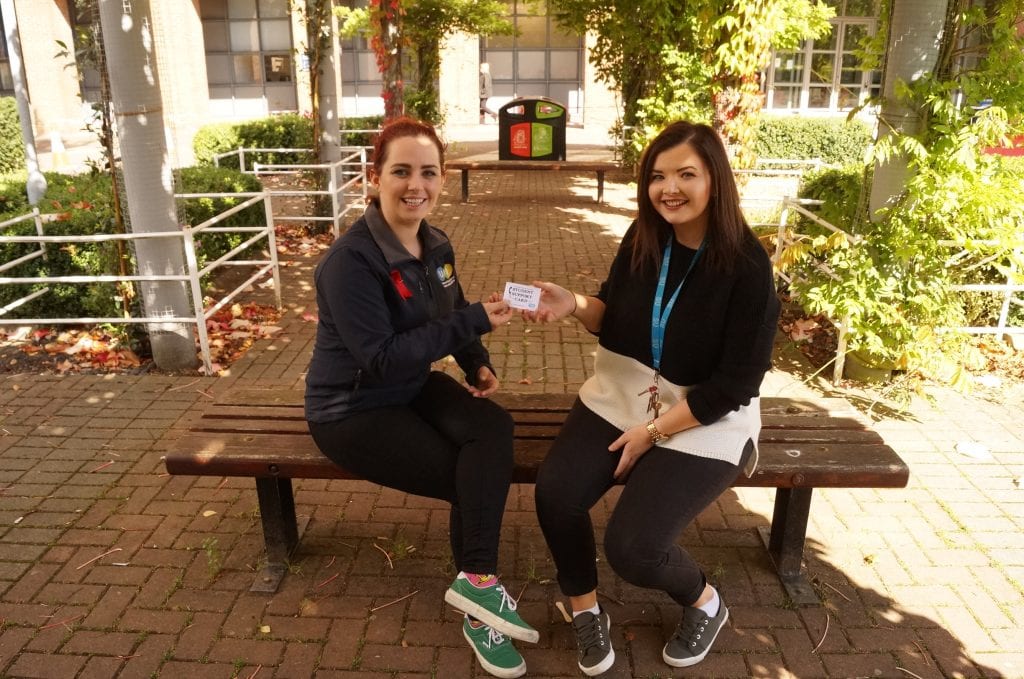 Speaking at the launch of the student support card, PleaseTalk said that talking should always be seen as a strength, not a weakness, and the only way to de-stigmatise mental health is by talking about it.
"This support card is creating awareness for students and highlighting the supports that are available to students if they are going through a difficult time." PleaseTalk Officer, Treasa Hanniffy, said, "We are trying to challenge the stigma surrounding mental health which has prevented loved ones from reaching out and seeking support in the past. Too many lives have been lost through suicide in Ireland.  Through this initiative and our mental health campaigns throughout the semester, we aim to empower students to look after their mental health and seek support before it becomes a crisis. Talking is a strength, not a weakness."