Emergency measures must be put in place to allow students to rent with some degree of confidence in light of the uncertainty still remaining ahead of the new academic year, according to the Union of Students in Ireland.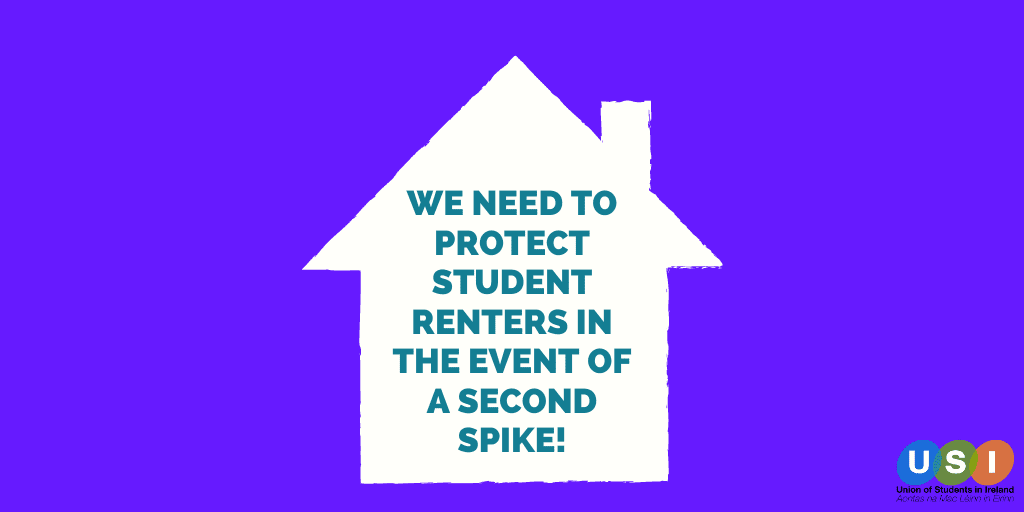 The USI is calling on Government to introduce six emergency provisions to ensure student renters are not hit by a repeat of what happened in March when colleges and universities closed due to the COVID-19 pandemic, when deposits and prepaid rent were not returned.
Many students were also left owing money for accommodation they could not use, and others were evicted from digs and rooms without notice.
USI President, Lorna Fitzpatrick said: "When campuses were closed in March, students were left in very difficult circumstances and a lot were left out of pocket by hundreds, and in some cases thousands, of euro. We have been calling for clarity on what the new academic year will look like and in many cases that has still not been confirmed. We have been telling students to hold off on paying deposits until they know they will definitely need the accommodation, but it's getting too late for that now and students are feeling the pressure to secure rooms. Many already have due to the shortage of available accommodation.
"We are also very worried about what will happen students if there is another lockdown and colleges have to close again or people have to self-isolate or cocoon. We also have the situation in Maynooth where the county is on lockdown and we don't know when face-to-face lectures will start there. We are calling on Government to introduce emergency measures for student renters so that they do not face another accommodation nightmare this year."
The USI is demanding the introduction of the following six emergency rental measures for students:
Waiver on rent for students who cannot access their accommodation when expected due to local lockdowns (such as the current case in Kildare) or in the case of changes to college start or finish dates
Students to be enabled to end leases and other rental contracts early in the case of a second wave or lockdown
Landlords not allowed to withhold deposits in the case of a second wave or lockdown
No penalties for early termination of leases and other rental contracts for COVID related reasons
No evictions of students during the COVID-19 pandemic
Landlords obliged to return prepaid rents in the case of a second wave or lockdown