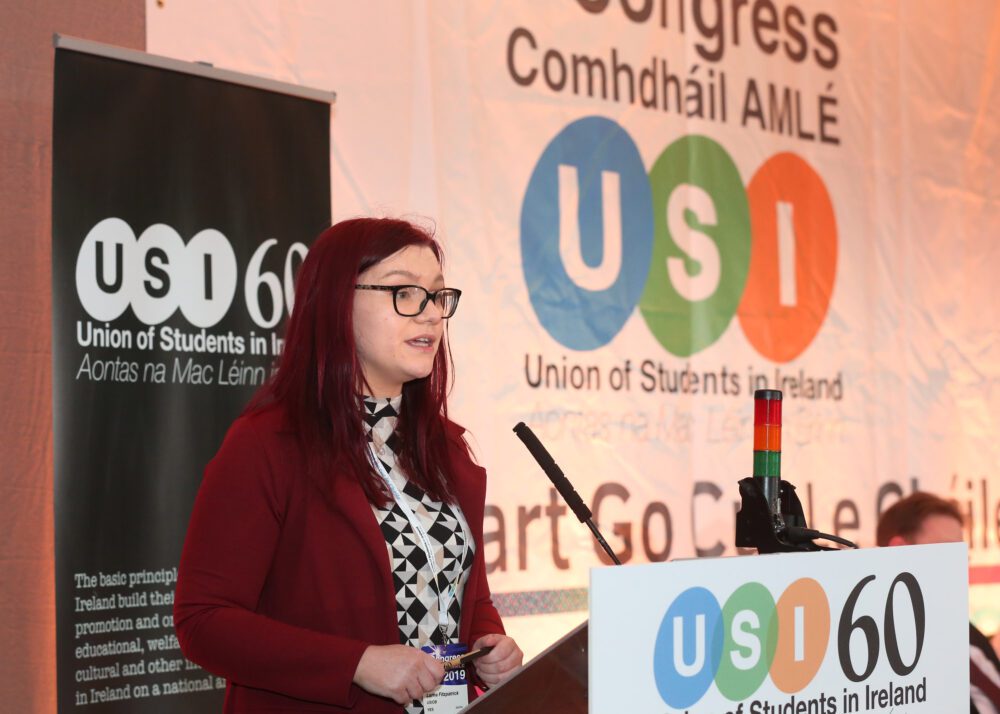 Virtual meetings between the Union of Students in Ireland's National Executive and Students' Union representatives have been taking place all week despite the biggest event in the organisation's calendar being cancelled due to the COVID-19 pandemic.
USI Congress was due to take place in county Meath this week, but like all events at this time, was cancelled in line with Government guidelines to protect public health.
President, Lorna Fitzpatrick has been speaking with SU Presidents from across the island to ensure the union is well-informed on all the issues facing students during these unprecedented times.
Lorna explained that everyone in the USI is hugely disappointed that Congress could not go ahead this week. She said: "Congress is a really important week for the student movement in Ireland and the USI. We bring over 300 student leaders together to elect the executive, debate policy and plan our programme of work for the year ahead. It shapes everything we do as a union.
"We continue to work hard on exploring other platforms that we can use to ensure this important work takes place. We will say more about that when the elements are tied down in order to allow it to be as democratic as possible. Our democratic structures are extremely important to us and the Congress Director is currently engaged in this process."
However, while these elements are explored and finalised, Lorna explained that she and the rest of the National Executive are using the time to talk to as many student representatives as possible.
She explained: "We are engaged in a number of national spheres, but we are also making sure that we are fully in tune with what is going on in relation to campuses all over Ireland. We have rolled out several initiatives, but we want to make sure we are supporting local initiatives too. So much is being done for students by their SUs on a local level, and we want to make sure we are supporting that. The Vice-Presidents have also been holding working groups this week in relation to their various areas of responsibilities, which have gone very well.
"Our work still continues, but in a slightly different way. Today, USI launches an online consultation for Connecting Minds to gather students together for a discussion on various topics related to student mental health in higher education, which follows on from our online Connecting Minds event two weeks ago.
"Also, last night, local SU officers with the support of USI, held an online quiz for all elected officers across the island to raise funds for Feed Our Heroes and the total raised currently stands €915."