The Union of Students in Ireland will have a two-term President for the first time in almost a decade after Lorna Fitzpatrick was re-elected to the position at the union's Congress on Wednesday (May 27).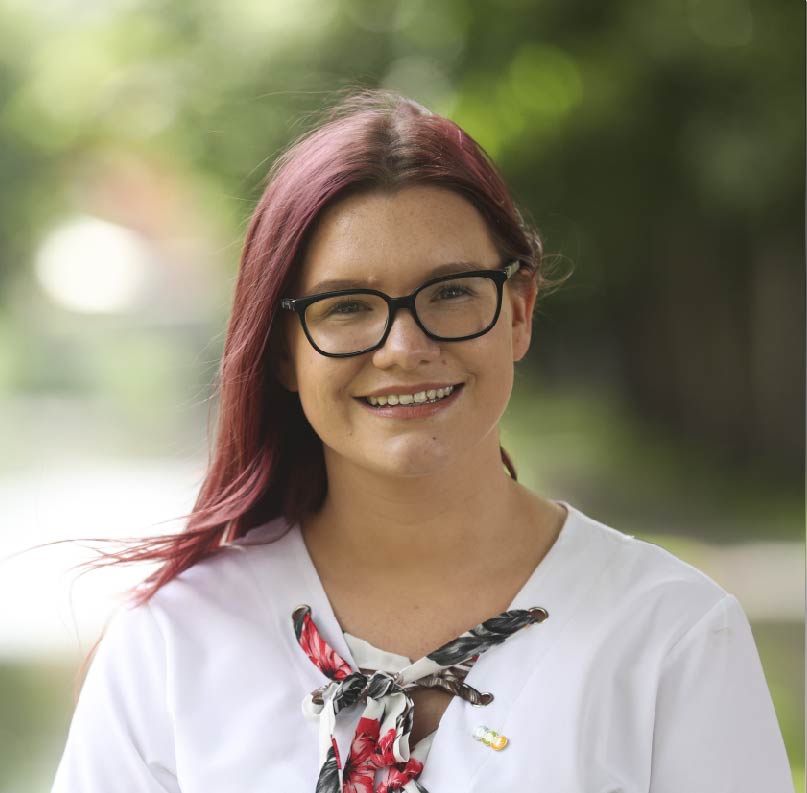 Due to COVID-19 public health restrictions, USI Congress was held via Zoom with over 200 delegates voting online for the 2020-2021 Executive Team and numerous policies and motions. Congress was also streamed live on the USI website.
There will be five new faces on the USI Executive Team for the year ahead with Clare Austick, Adam Clarke, Ciara Kealy, Megan O'Neill, and Gary Tobin being voted in by delegates.
Speaking after her re-election, Lorna Fitzpatrick spoke of how, like Irish society in general, the USI will have unprecedented battles to face in the year ahead.
She said: "Over the past few days we have discussed the current crisis and referred to the issues that our members will face in the coming months. Breaking the barriers to accessing education has never been so important. The need for financial support for our members is clear. The uncertainty about the new year's format is a major concern, but the executive team will ensure we do our all to represent students. As a movement, we cannot afford to become complacent. There are issues hurtling down the track at us and we need to tackle them head-on."
Just this morning, the USI teamed up with national housing charity, Threshold to warn students against committing to accommodation without clarity on if and how much they will have to be on campus next year.
And Lorna outlined how the union will continue to campaign to ensure that needs of students are to the forefront of policy-makers' minds as the country deals with the fallout of the pandemic.
She said: "We have a lot of work to do now. Some of the hardest work is not done behind a megaphone, it is done by having conversations with people – changing the hearts and minds of parents, friends, partners and so many others. Our movement is over 60 years old now and we have achieved so much and any achievements we have had are due to our movement working together.
"The Irish student movement has been a leading political force for societal change because we don't just reflect internally, we recognise the role we have, and we demand a better future for everyone. Education should never be the barrier; it should always be the equaliser."
The full USI Executive team for 2020-2021, as elected today, will be:
President
Lorna Fitzpatrick
Vice President for Academic Affairs
Kevin McStravock
Vice President for Welfare
Clare Austick
Vice President for Campaigns
Craig McHugh
Vice President for Equality and Citizenship
Marie Lyons
Vice President for BMW Region
Gary Tobin
Vice President for Southern Region
Ciara Kealy 37
Vice President for Dublin Region
Megan O'Neill
Leas-Uachtarán don Ghaeilge
Clíodhna Ní Dhufaigh
Vice President for Postgraduate Affairs
Adam Clarke