Date/Time
Date(s) - 06/07/2014 - 11/07/2014
All Day
Location
Dublin City University
Categories No Categories
Bigger than ever, so SUs can be better than ever.
SUT 6-11 July, DCU, Dublin | SUT + 7-8 August 2014, QUB, Belfast
The Union of Students in Ireland and NUS-USI, the Student Movement in Northern Ireland, are delighted to present the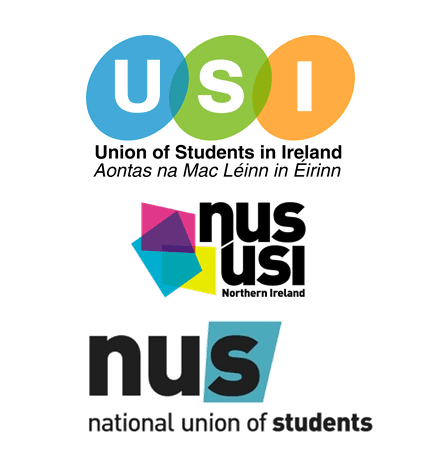 registration programme for Student Union Training and SUT +, to be held at Dublin City University Students' Union and Queen's University Belfast Students' Union (joining information on SUT to follow)
This year, our programme builds upon the best practice and feedback from the past two years' trainings and incorporates some of the cutting edge techniques employed by our colleagues and friends in the National Union of Students, UK.   It's all made possible by the unique trilateral agreement – the special relationship and solidarity between NUS UK, NUS-USI and USI.
Experienced trainers, recognised expertise
A mix of trained trainers from USI, NUS, NUS-USI and our partner organisations, professional bodies, agencies and others will deliver a high quality, peer-supported training experience, ensuring your trainees receive the best advice and information currently available in Ireland.  This is intense, extensive training money simply can't buy.
Better trained. Now, more than ever.
We've got big challenges ahead this year – from a complex budget to the development of Technological Universities to a possible referendum on marriage equality.  It's not impossible that we might see a General Election, too.  Learn all you can at SUT on how to be a great SU officer and unite the national movement to protect students, North and South.
Two venues, one great price
SUT and SUT+ come as an all-in-one package including bed, breakfast, lunch and dinner each day plus seven nights' accommodation.
Bookings
Bookings are closed for this event.